French Anti-Semitic Quenelle Comedian Dieudonné Acquitted of Racial Incitement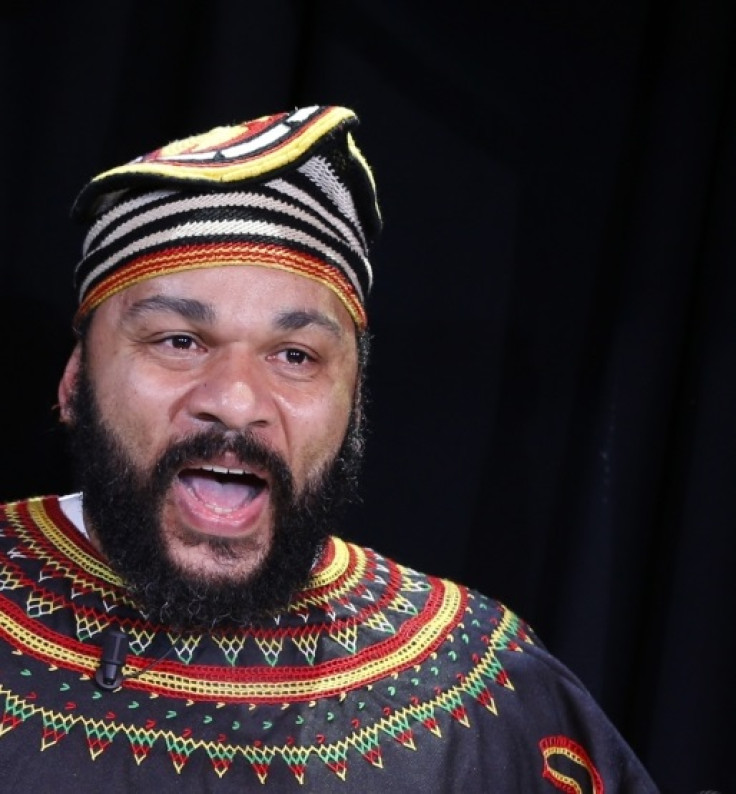 French comedian Dieudonné has been acquitted of racial incitement by a court in Paris today.
The charges were related to a video where he allegedly called for the release of a man who tortured and murdered a Jew in 2006.
The court ruled it could not prove he was behind the video's release.
The comedian, who created the anti-Semitic quenelle gesture, was banned from entering the UK after several of his shows were cancelled in France.
He previously announced he would come to London to support West Bromwich Albion striker Nicholas Anelka, who faces a ban for performing the signature gesture, described by his critics as an inverted Nazi salute.
Dieudonné, whose full name is Dieudonné M'bala M'bala, has six convictions for hate against Jews and has to pay €65,000 (£53,000) in related fines.
Earlier this month, the 47-year-old comic was prevented from performing his show, entitled The Wall, in the city of Nantes by France's top court.
The Council of State upheld the ban, despite a previous ruling from a court in Nantes that The Wall did not have "an attack on human dignity as its main object".
On anti-Semitic sites and social networking forums, users have posted pictures of themselves performing the quenelle in front of Jewish sites and Nazi concentration camps.
In September, two French soldiers were disciplined for performing the quenelle in front of a synagogue and posting the picture online.
It was also performed in front of both Auschwitz and the Jewish school in Toulouse where three children and a teacher were murdered in 2012.
The son of a Cameroonian father and a Breton mother, Dieudonné remains very popular in France, especially among the young and migrant communities. His shows are often sold out.
The quenelle gesture has been emulated by scores of people from Anelka and NBA star Tony Parker to the founder of France's far-right National Front party, Jean-Marie Le Pen.
© Copyright IBTimes 2023. All rights reserved.