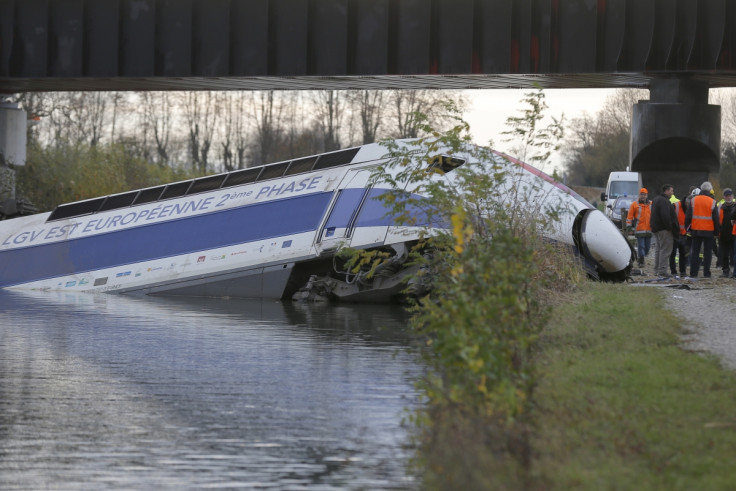 French rail company SNCF has confirmed that children were on board the high-speed train that derailed during a test run in north-eastern France which killed 11 people. Five people are still listed as missing.
Investigators are trying to determine who the children are and why they were on board the train. The train, which was on a trial run, was meant to be restricted to technicians.
"That's not a practice that the SNCF recognises," company chief Guillaume Pepy said. "A test train is a test train."
It is not clear either whether the children were among those listed as dead. SNCF has said that it was possible that the railway workers' children were on board the carriage when it crashed, reportedly at around 350km/h or 217mph.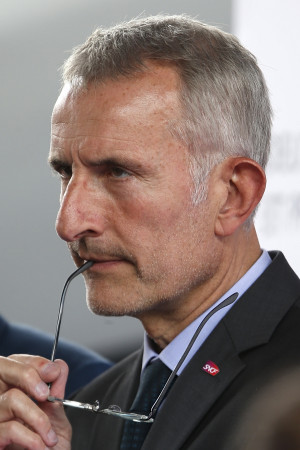 "There were several children on board," a spokesman for the state rail company said. He was however unable to say if any of the children were among those who died but did confirm that "there are some among the injured." He was unable to confirm if their injuries were serious.
Excessive speed is believed to be behind the reason for the crash. It is the first fatal accident since TGV trains started operating in 1981. There have been previous derailments involving TGV trains but this is the first fatal accident.
This is France's worst train accident since July 2013 when a commuter train derailed in a Paris suburb killing seven people and injuring dozens more. Although the TGV derailment took place after the terror attacks in Paris, there are no indications that it was anything other than an accident during testing.
After going off track, the train ended partially submerged in a canal under a bridge. A team of 49 technicians and rail employees were scheduled to be on board the train as part of testing for the next generation of TGV due to go into service in early 2016, a source close to the inquiry told AFP.
The new trains are designed to provide faster trips from Paris to eastern France and eventually into Luxembourg, SNCF board member Jacques Rapoport said on Sunday that it was now "reasonable to assume" that the high-speed Paris to Strasbourg line would not be opened next April as planned.
TGV (train grande vitesse or high speed train), went into service in France in 1981. It is operated by SNCF Voyages, the long-distance rail branch of SNCF, the French national rail operator.