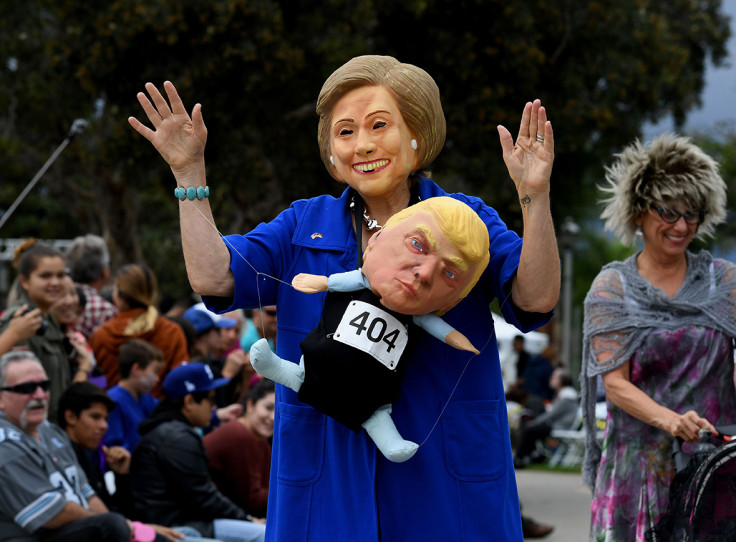 The stars put on their best Halloween glad rags for the spookiest night of the year. But some caused an outcry with their outfits. Hilary Duff caused a social media outcry for pictures of herself dressed up as a pilgrim.
Her boyfriend, personal trainer Jason Walsh, daubed red paint on his face and a feathered headress to pose as a Native American at a Halloween bash at the Casamigos Tequila Halloween Party in Los Angeles.
One Twitter user wrote: "No @HilaryDuff Traditional dress is not a costume and you being dressed as a pilgrim proves to me how insensitive and ignorant you are."
Others panned the costumes as "racially insensitive", according to a BBC report.
The Disney channel actress issued a grovelling apology, tweeting: "I am SO sorry to people I offended with my costume.It was not properly thought through and I am truly, from the bottom of my heart."
"I only have admiration for the indigenous people of America," wrote Walsh, who wore a headdress and face paint as part of his costume. "In hindsight I would not have made that decision." Not a good start for their first public appearance as a couple.
Kyle Jenner rocked up as Christina Aguilera in her outfit from the 2002 Dirrty video. Christina posted an Instagram photo that Jenner had shared. She arrived at the Bootsy Bellows Halloween party in West Hollywood in a red and white striped bikini and red hot pants as well as red and black PVC chaps.
Kourtney Kardashian shared a photo on Instagram showing in her Halloween costume. The reality TV star was dressed as a Power Ranger as were her three children Mason, aged six, Penelope, aged four, and Reign, aged one. She also showed off another Halloween outfit, dressed as a vampire bride.
Amy Schumer decided to forgo the temptress, sexy she-devil look and rocked up attired in a Stranger Things costume. The comedian and her boyfriend Ben Hanisch decided to cross dress - with Schumer wearing Dustin's outfit, wearing a wig of curly brown hair.