Kim Kardashian-West has taken to social media to celebrate husband Kanye West's birthday. Writing on her website, kimkardashianwest.com, she said: "Happy birthday to my best friend!" The 35-year-old uploaded several pictures to Instagram in honour of her her husband's birthday, including a photo of the two kissing, a collage of images of the couple, and an emotional birthday message.
She wrote: "I usually would be scared for us to get older, but as each year passes, I'm just happy we have more time on this Earth together! I love you so much and hope this year brings you much happiness."
Kim's mother and manager, Kris Jenner, also sent birthday wishes to Kanye and posted a photo of the singer smiling with the heartfelt message: "Happy birthday to my son, North and Saint's daddy and Kim's soul mate, #KanyeWest.'
"To say you are special is an understatement... you are one of a kind!!!!" she added. "You inspire, you lead, you're the most incredible father and a wonderful friend. We are so blessed to have you in our lives!!! I'm so proud of you and I love you so much. Happy birthday!!!!"
West's sisters-in-law also took to social media to send their love to the star. Kylie Jenner, 20, wrote: "Happy birthday, Kanye!!! I love you and all that you bring to our family. Your passion and creativity inspires me in everything I do."
Khloe Kardashian added: "Happy birthday to one of the most creative and intelligent people I know!!! Kanye, I couldn't have picked a better husband for my big sister and I am so happy that you're in our lives! I hope your birthday makes you feel this good: (laughing Kanye KIMOJI)."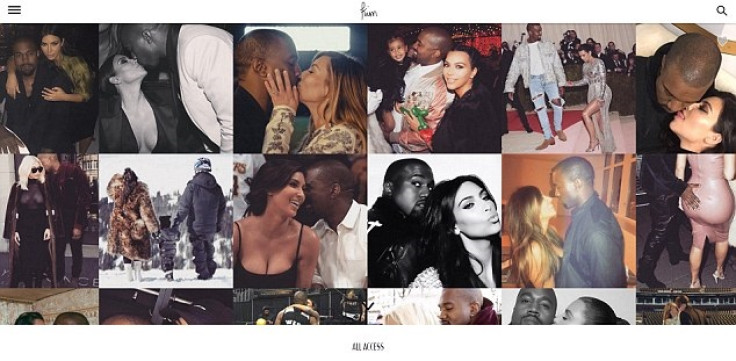 Kendall, 20, added: "'Happy birthday, Kanye! You're such a creative and innovative person. Never stop making Yeezy—because I love to wear everything. And, never stop making music—because it's the best, lol. You constantly inspire me to just be me because you are always so true to yourself. You and Kim are ultimate couple goals! You're the best husband my sister could have. We love you!"
Kourtney Kardashian, 37, also wrote a message to the star saying: "Happy Birthday Kanye! Wishing you a year of many more adventures, all of which I can tag along - as always. Long live Yeezus."
Kanye - who is notorious for his curious musings, inflated sense of self, spontaneous declarations and outrageous Twitter rants, aide from music - recently left audiences speechless as he embarked on an ego-fuelled diatribe on The Ellen DeGeneres show.
He also recently faced public criticism after bodyguard, Steve Stanulis, claimed he was 'fired for trying to talk to the rapper's wife Kim Kardashian' on 2 May ahead of the 2016 annual Met Gala charity event. Stanulis later described West as "the most condescending person I have ever met," adding, "he's 10 times worse than what you see."
Following an eventful year of highlights - including the release of his much publicised album, The Life of Pablo, the birth of his son Saint and his New York Fashion show event - putting aside the controversies, IBTimes UK looks back at the biggest moments from the last year in the life of Yeezus.