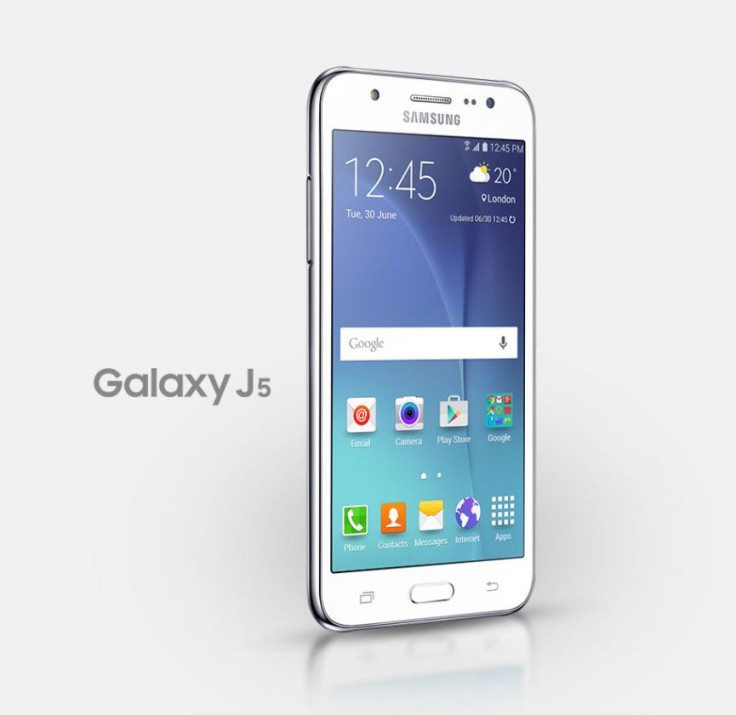 A Galaxy J5 smartphone caught fire and exploded on Sunday (6 November) in France, claims its owner, who bought the phone last June from a website offering discounts.
Lamya Bouyirdane, from the southwestern French city of Pau, noticed her phone was very hot after she asked her son to pass it over during a family gathering. She threw the phone away, as it had swollen up and was smoking. The phone then caught fire and its back cover blew off.
"I panicked when I saw the smoke and I had the reflex to throw it away," Bouyirdane told the Associated Press.
Samsung has refused to comment on the case without first investigating it.Samsung has refused to comment on the case without first investigating it.
"We are unable to comment on this specific incident until we obtain and thoroughly examine the device. Customer safety remains our highest priority and we want to work with any customer who has experienced an issue with a Samsung product in order to investigate the matter and support them," the company said in a statement.
"The issues with the Galaxy Note7 are isolated to only that model," it added.
William Stofega, an IDC analyst, told the Associated Press that the France incident was likely to be an isolated case. The phone has been on the market for several months now and this is the first such report of a battery fire that he had come across. "These reports tend to cluster," he said.
Stofega said problems related to lithium-ion batteries powering smartphones and laptops, have been present for years and there is no fix for them. Manufacturing defects or other small issues can lead to a short circuit, which results in overheating and a fire incident.