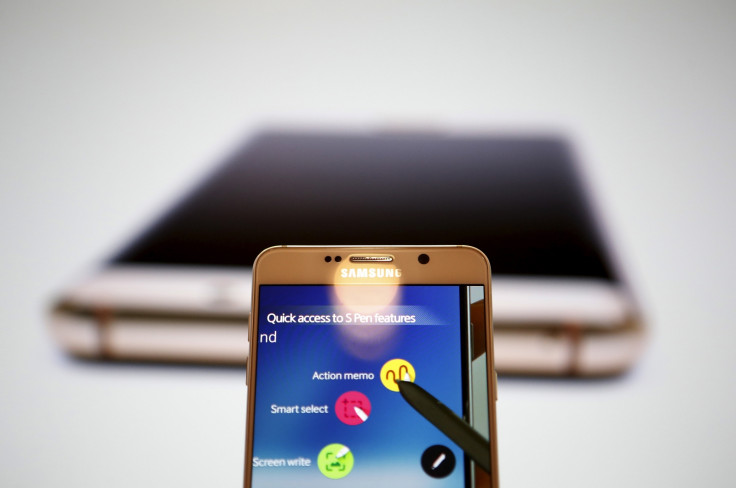 The official launch for Samsung's new Note is just around the corner, but rumours continue to speculate features of the upcoming Galaxy device. The latest suggests that the new Note could incorporate a storage service dubbed "Samsung Cloud", which is apparently Samsung's iCloud competitor.
Owners of the device could get 5GB free storage to get started with the service, according to 9to5Google. This is believed to be the same service for which Samsung had reportedly filed the "Samsung Cloud Together" trademark with the European Union Intellectual Property Office indicating the company could launch the new cloud storage service soon. The trademark mentions the service includes electronic storage of data, photos, images, graphics, audio and videos.
As far as software is concerned, the phablet would be enabled to convert videos to GIF format – just with a tap. The website states that the Note 7 will incorporate curved screen on both side, and there would be no flat screen model. Further, the device would be equipped with recently-launched Gorilla Glass 5. The next-gen Gorilla Glass will provide protection against breakage from everyday use, with Corning claiming it can survive a drop from up to 1.6 metres. The Glass 5 is currently available for manufacturers and expected to be used in some time later this year.
The phone will ship with USB Type-C, allowing users to charge their phones using older microUSB chargers. Recently a teaser posted on YouTube – from Samsung Mobile Korea – hints that the New Note would have fingerprint authentication and suggests that the device would be waterproof.
Furthermore, the latest revelation claims that along with the phone, the S Pen will also be water resistant and will work underwater. Owners can use the S Pen to write notes and translate it into other languages.