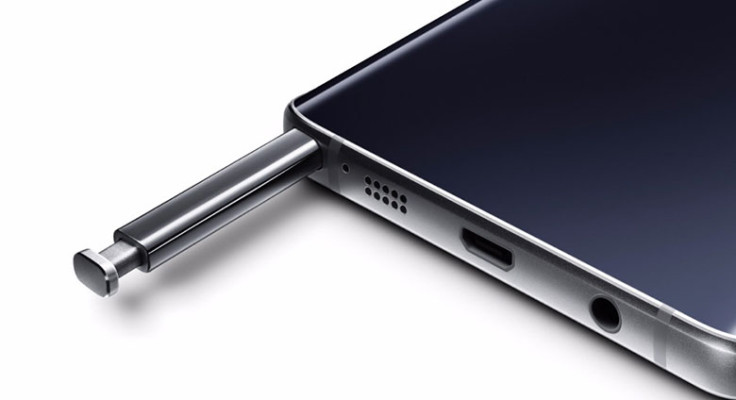 Information surrounding the upcoming Samsung Galaxy Note 7 continues to drip through the rumour mill, the latest of which may disappoint fans hoping for a handset with monolithic memory. A new benchmark leaked from Geekbench appears to confirm that the Note 7 will "only" pack 4GB of RAM, and not 6GB as suggested in previous reports.
Rumours that the Note 7 would arrive packing 6GB RAM have been floating around since the beginning of the year, corroborated by various sources. Samsung made a point of showing off its 10mn LPDDR4 6GB mobile DRAM during its mobile Solution Forum in May, leaving fans with every reason to expect the tech to debut in the Note 7 later in 2016.
More recently however, there's been mounting evidence indicating that the handset will in fact pack the same 4GB RAM found in Samsung's flagship Galaxy S7 series. This doesn't mean the Note 7 will be underpowered: on the contrary, the Galaxy S7 and S7 Edge are the two best smartphones currently on the market, and share the same amount of memory as the latest high-end flagships from HTC and LG. Still, after all the rumours hinting at a memory bump for the new Note, it's sure to leave fans a little deflated.
The new Geekbench benchmark also indicates that the Note 7 will contain a processor from Qualcomm's Snapdragon 800 range – either the 820 or the recently announced 821 – not the next-generation Snapdragon 823 some sources have suggested. Bear in mind that Samsung will likely have prototype devices for testing purposes, meaning there's a chance that this latest benchmark doesn't represent the final product.
We won't know for sure until Samsung officially lifts the lid on the latest member of the Note family, which is expected to happen in August. And if you really can't live with a smartphone with 6GB of memory, you could always opt for the OnePlus 3 instead.
You can read up on everything we know so far about the Samsung Galaxy Note 7 on our news and rumours round-up page.