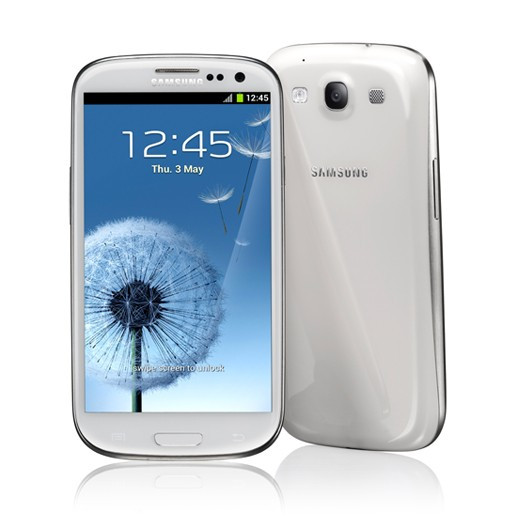 Samsung's Galaxy S3 was reported as being one of the most eagerly expected smartphones of the year and the device received a lot of attention and coverage in the days up to its launch. Since then, however, the hype surrounding the South Korean company's flagship smartphone has dimmed significantly. Some fans are reportedly disappointed with ordinary aesthetics and some others, it is believed, are unhappy with the plastic body.
However, the technology and features the phone packs could turn the tide. The S3 has acclaimed software like S Voice, Direct Call and Smart Stay, to name a few. The first is being marketed as a like-for-like rival to Apple's Siri and is expected to hold the key for strong S3 sales.
Unfortunately for Samsung, the S Voice software has now reportedly leaked out on to the Internet and is available for free download and installation across a range of Android smartphones.
According to Redmond Pie, S Voice has been tested to run successfully with Android 4.0.4 (Ice Cream Sandwich) on the Galaxy Nexus and similar reports suggest the downloadable version runs smoothly on a number of Android ROMs, including CM9 and AOKP.
A report on Android Police suggests the ROM leak is a whopping 800MB download and constitutes key software apps like S Voice, Pop-up Play (a floating video window) and Smart Stay (uses the front-facing camera to refresh the screen timeout and prevent it from entering sleep mode).
The full ROM (should take approximately 40 minutes to download) and the standalone S Voice app can be downloaded here.
We should add the smartphone may need to be hacked in order to install successful, as Samsung's Cloud compute server is reportedly choosy in identifying its client device before initiating communication. Nevertheless, there is no harm in trying.
Download Link for Leaked Android ROM of Galaxy S3: http://forum.xda-developers.com/showthread.php?t=1646610
S Voice Download Links:
Download: http://www.mediafire.com/?m7mu6pdt0b63dul
Uploaded.to Mirror: http://uploaded.to/file/itkvz5ej
Dropbox Mirror: http://db.tt/UJHkCZWc
MUST READ: Samsung Galaxy S3 vs HTC Evo 3D: Which Android Smartphone Would You Buy?
MUST READ: Will Your HTC Smartphone Get Ice Cream Sandwich? [FULL LIST & TIME-TABLE]