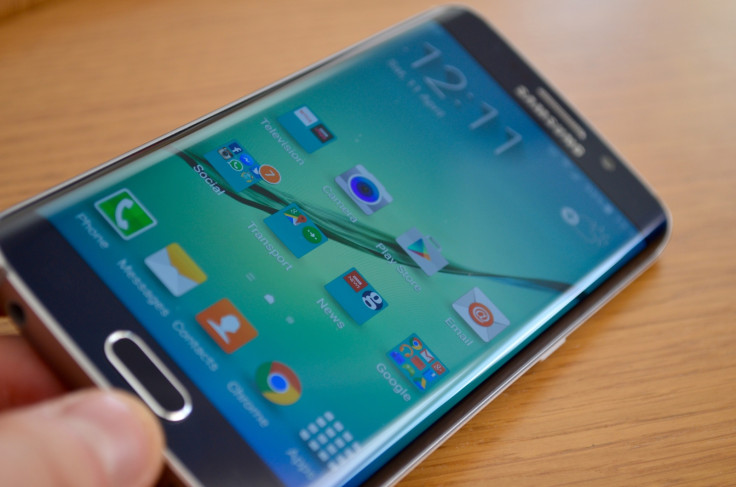 It looks like Samsung has let the proverbial cat out of the bag, publishing a photo of its upcoming Galaxy S6 Edge+ smartphone just two days before the official announcement. The image appeared briefly on Samsung's French website, which also states pre-orders open on 21 August.
The Galaxy S6 Edge+ is expected to be revealed alongside the Galaxy Note 5 at a press event hosted by Samsung in New York and London on 13 August. Rumoured for several weeks leading up to the event, the Edge+ is a larger version of the regular S6 Edge, which launched earlier in 2015.
Within hours of being spotted by several technology blogs, the French Samsung page has been removed and replaced with an image promoting the press event, called Unpacked, which will be streamed live online. A report from Phone-Probe, which claims to have spoken to sources familiar with the new Samsung handset, says the curved edges will have more functionality than on the smaller S6 Edge.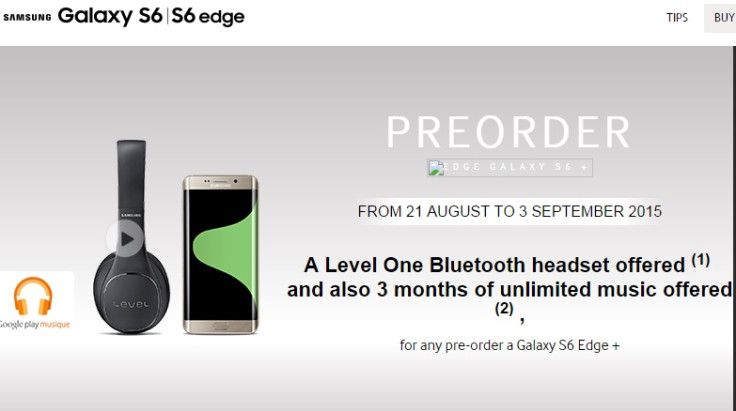 On the larger model they will show the user's favourite friends (as before), but also their favourite or most-used applications. It isn't clear if the friends and app icons will be on show all of the time, as they are with the Galaxy Note Edge, or if they will be hidden until swiped over, as they are on the S6 Edge.
The screen is rumoured to measure 5.5 inches diagonally, up from the 5.1in Galaxy S6, while the resolution is likely to be the same, at 2560 x 1440. There is very little else known about the S6 Edge+ at this stage, so we wouldn't be surprised it it retains the same quad-core processor and 3GB of RAM as its smaller stablemate. We would also bet on it having the same 16-megapixel rear and 5.1MP front cameras as the regular S6.
Meanwhile, the event will also host the debut of the Galaxy Note 5, Samsung's latest phablet with a similar design to the flat-screens S6, but with a stylus and ability to draw on the screen.
Don't worry, we're getting a bit confused by all the similarly-named smartphones too. Hopefully we will have a clearer picture of Samsung's catalogue for the second half of 2015 after the Unpacked event has concluded.