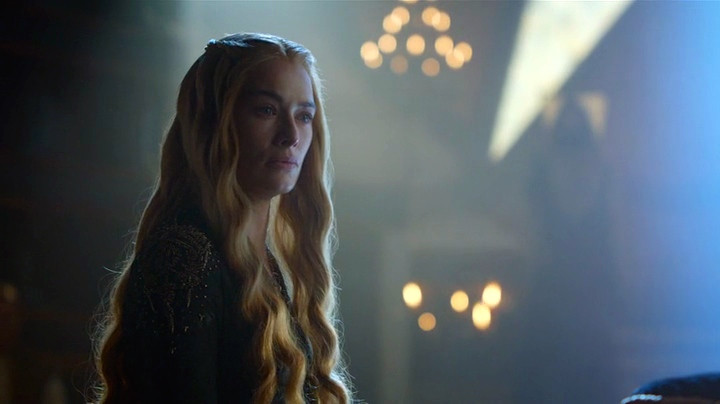 Game Of Thrones actress Lena Headey, who plays Cersei Lannister on the show, believes that her character is like a "wayward teen" who is soon going to be taught a lesson.
On the show, Cersei is always quite determined on getting her way and it seems like that quality is about to backfire on her very soon.
"She's the person that lives nearby the throne at all times, so I genuinely think she's like, 'It's clearly just going to happen. I'll just get rid of everybody,'" Headey told Zap2it. "She's doesn't really see the bigger consequence, which is also what I love about her is that. [She's] a wayward teen. She's not too savvy about things."
Cersei's two current goals in life are to make sure her brother Tyrion (Peter Dinklage) is dead and to get everyone who could be a threat to her power, out of the way.
"I think that's all she wants to do is have him gone, and then I think she'll be lost, because that seems to be one of her main reasons for existing at the moment," said Headey. "She gets involved - wrongly - this season with people she thinks are going to be her allies. It's kind of interesting...do you know what I mean? She's a bit like, 'I know what to do. It doesn't matter.' And it doesn't prove right."
The actress is clearly talking about the alliance Cersei has recently formed with the Faith Militant and the High Sparrow. Last year, GoT season 5 leaked on-set images confirmed that in one of the upcoming episodes, Cersei will be stripped naked and forced to endure the humiliation and wrath of the common people as she is made to walk through the streets of King's Landing.
"She's got to this age with three children and no family other than that, and she's just been let loose, and she's about to learn some really severe lessons. She's either going to die, or they're going to help her in some way. It remains to be seen," stated the actress.
Meanwhile, while we wait for the new Game Of Thrones season 5 episode, which airs on 24 May, check out what the cast was up to for Red Nose Day. Coldplay and several members of the cast teamed up for Game Of Thrones: The Musical.