An Albanian drugs gang that attempted to flood London and the south of England with £40m of cocaine and heroin has been jailed for a total of 157 years.
Seven men were today handed combined sentences of 77 years at Kingston Crown Court after pleading guilty to conspiring to supply heroin they had smuggled from Europe.
The men were attempting to introduce the drugs to the UK via three ports: Portsmouth, Southampton and Bournemouth. They disguised the drugs in containers including coffee and biscuit packages.
Gang leader Sami Qerkini was a significant and leading member of an Albanian organised criminal network for more than 20 years, and developed a sophisticated and extensive network of contacts to help source, import and supply drugs into the UK and channel the proceeds abroad.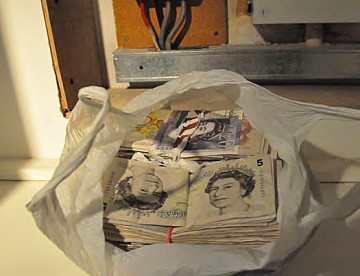 Operating from a number of safe houses and using a fleet of vehicles, Qerkini and the gang were all involved in the preparation and mixing process of the drugs.
When detectives searched suspected safehouses, including a property in Crystal Palace, south east London, they discovered hundreds of thousands of pounds in cash and kilograms of class A drugs wrapped in cellophane.
Qerkini fled the UK in 2010, following the arrest of over 20 of his associates over the preceding two years for conspiracy to supply Class A drugs and money laundering.