Gaza: Four Palestinian Children Killed by Israeli Ship while Playing Football on the Beach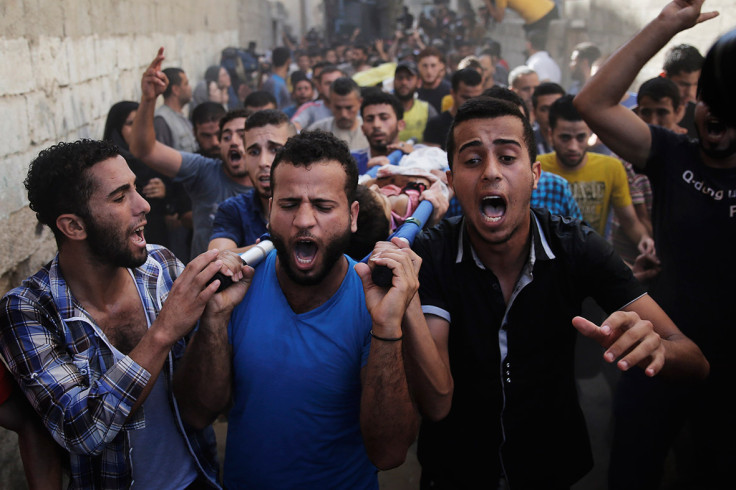 Four children have been killed by a shell fired from an Israeli naval ship.
The victims were playing football on a beach in the Gaza City harbour area when the attack took place.
The shelling was witnessed by several journalists who were in a hotel close to the incident.
Telegraph reporter Robert Tait is in Gaza, and reported that other children who were on the beach took refuge in the hotel.
"Journalists heard two loud explosions outside the Gaza City hotel, before children were pulled into the restaurant area for treatment," he said.
Peter Beaumont from the Guardian said, "I see four figures running... Only afterwards do we discover there are four others who are dead, all children, lying on the wall. Their names are released later: Ahed Bakr, aged 10; Zakaria, 10; and two other boys from the Bakr family, both named Mohammad, aged 11 and nine."
Ashraf al-Qidra, spokesman for the Gaza Health Ministry told Reuters a fifth youth was in critical condition. "This is a cowardly crime," he said.
Asked about the incident, an Israeli military spokesman in Tel Aviv said he was checking the report.
More than 200 Palestinians – mostly civilians - have been killed and 1,500 injured since the Israel Defence Forces (IDF) launched Operation Protective Edge last week.
The operation is aimed at restoring calm in southern Israel after the firing of a reported 156 rockets from Gaza.
The first Israeli victim, killed by a mortar fired from Gaza, was reported on Tuesday 15 July.
Robert Tait
© Copyright IBTimes 2023. All rights reserved.