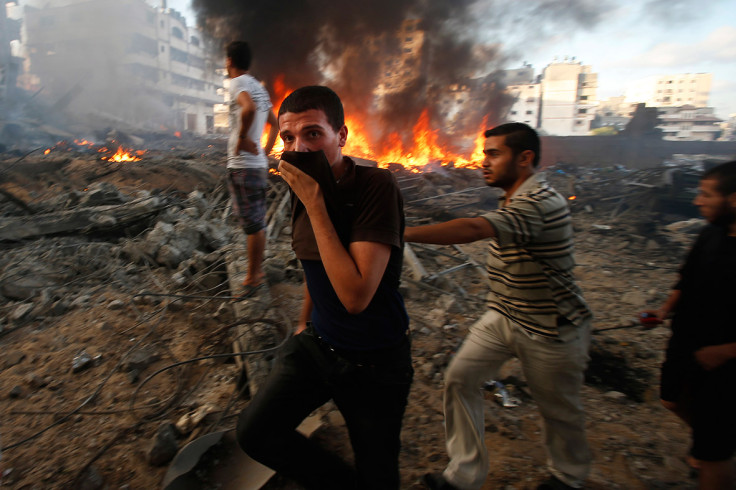 Israeli officials have reportedly reached out to their arch-enemy, Palestinian Islamist group Hamas, to ask for the return of the bodies of two soldiers killed during the 2014 Gaza War.
Hamas leader Khaled Meshaal was quoted on Palestinian media as saying Israel sent a European mediator to negotiate the release of the bodies of soldiers Hadar Goldin and Oron Shaul, who went missing and were later declared dead during Operation Protective Edge.
Meshaal said Hamas declined the offer and replied that any negotiation on the issue would depend on the release of Hamas members arrested in 2014.
Earlier reports on Turkish news agency Anadolu quoted an unnamed senior Hamas official revealing Israel's attempt to negotiate the release of the two soldiers killed in action.
IBTimes UK contacted the Israel Defense Forces for a comment. A spokesperson for the Israeli army replied: "We received your query and are working on it."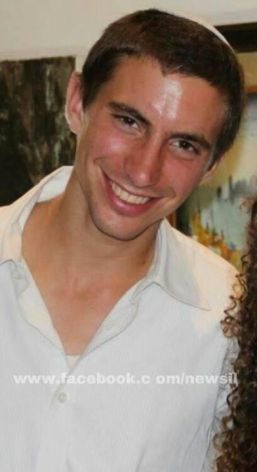 One of the two soldiers, Goldin, was captured by a Hamas militant as his 19-strong IDF group headed toward a house in the city of Rafah that served as an access point to a tunnel that reportedly led to Israel – the Gaza militants' secret weapon in the bitter conflict.
Two soldiers were killed and Goldin was taken hostage before being led into the tunnel by the Islamist militant. It is not clear whether he was already dead or alive. After he went missing, the IDF enacted the controversial Hannibal Directive, firing at the area where he was last seen in order to prevent Hamas from taking him captive.
Goldin was declared dead a few days later.
The development comes on the day that Israel and Palestine commemorate the first anniversary of the Gaza War, in which 2,251 Palestinians, mostly civilians, and 71 Israelis, mostly soldiers, were killed.
In articles for IBTimes UK, one member of the Israeli community on the border with Gaza that faced Hamas rocket attacks and a Palestinian journalist who faced Israeli shelling in the line of work write of their experiences during the war and how the seven weeks of violence have reverberated through their own lives.
"The war in 2014 not only took lives but had a devastating impact on individuals and their mental health. The best example I can share is the story of a 19-year-old Palestinian man whose two brothers were killed in the war, leaving their wives and children behind to mourn them. His father married him to both of his brothers' widows to protect their children," writes Mousheera Jammal.
"We have been in this land since 1967. We are not in Hebron or other settlements. This is Israeli land. They have their land. Everyone wants to live in peace but the politics does not let the civilians live their lives. Hamas started the war and then the people of Gaza had to deal with its consequences. That is not fair, but what can we do?" asks Janet Svirzenski.