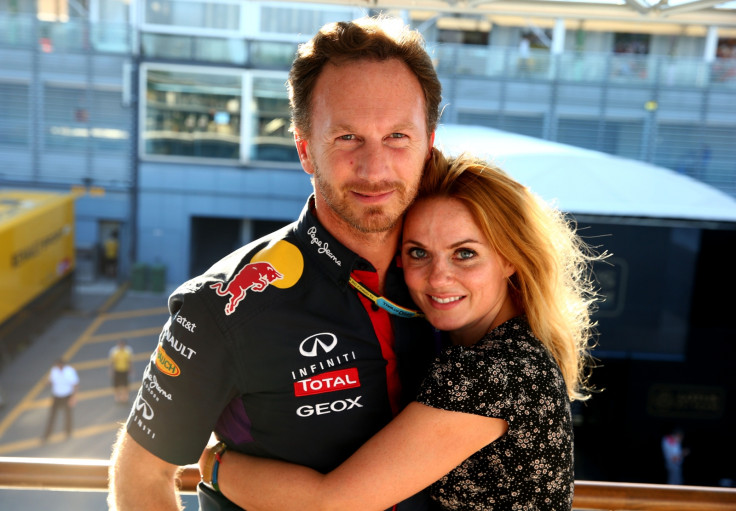 Geri Halliwell is preparing to walk down the aisle for the first time with fiancé Formula One boss Christian Horner but her soon-to-be in-laws will not be there to offer their blessings.
According to The Mirror, the 42-year-old former Spice Girl has been left "disappointed" after Horner's parents refused to attend the nuptials.
"Geri and Christian are disappointed that his parents aren't coming, but all his brothers, close family and pals will be there," a source told UK newspaper The Mirror. "It is going to be a great day so they aren't overthinking it."
The couple, who got engaged in November 2014 after dating for less than a year, are set to exchange vows at West London's Syon House on Friday (15 May).
But despite his parents skipping the big day, a source insists that the singer has the full support of her own family.
"Geri loves her family, and has made sure they have pride of place on the big day," the insider explained. "Even though Christian's parents won't be there, her mum and sister will be there supporting her all the way."
Although it is not known why Horner's mother and father have chosen not to attend, it has been suggested that they blame Halliwell for the collapse of Horner's 14-year relationship with former partner, Beverley Allen, just months after she gave birth to their first daughter, Olivia.
"They have resolved their differences, having come to an agreement, and Christian is just getting on with things now," the source said.
"Both Geri and Christian are very excited about spending the rest of their lives together. Geri has been planning her big day for a while and it is going to be a fairy-tale wedding."
Although this will be her first trip down the aisle, The Mi Chico Latino hitmaker previously dated Chris Evans, Russell Brand and Robbie Williams and was once engaged to the Italian shipping tycoon Fabrizio Politi. She also has an eight-old daughter Bluebell from her romance with screenwriter Sacha Gervasi.