German Chancellor Angela Merkel has said the Berlin truck attack has to be treated as an act of terror.
"We must assume it was a terrorist attack," said the chancellor, speaking to the nation for the first time since the attack at a Christmas market in Berlin city centre, which left 12 people dead and up to 50 others injured last night (19 December).
Merkel promised the person responsible for the attack would be prosecuted with "all the means possible", adding that it would be "repugnant" if it was confirmed that the attacker had received protection in Germany as a refugee.
She said: "It would be very difficult for us to learn that a human being committed this deed who came to Germany to ask for refugee [status] and asylum. It would be terrible for all of the Germans who are very active day by day in helping asylum seekers and refugees. It would be repugnant."
Police are questioning a 23-year-old man who arrived in Germany in February from Pakistan in connection with the attack.
Merkel asked Germans to be resilient in the face of terror: "We do not want to allow ourselves to be paralysed by terror," she said. "We will find the strength to live the life as we want to live in Germany. In freedom, in openness and together."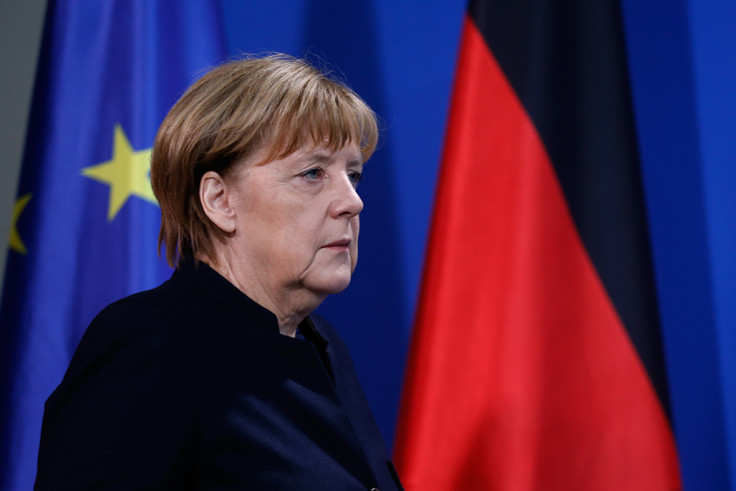 The chancellor also expressed her shock, profound sadness and condolences to the victims of the attack. She said she will be visiting Breitscheidplatz, the square where the attack took place, later in the afternoon.
German interior minister Karl Ernst Thomas de Maizière said other Christmas markets and events will take place in Germany with increased security measures.
The vehicle, bearing a Polish number plate, ploughed into the seasonal market outside the landmark Kaiser Wilhelm Memorial Church on 19 December.
A Polish national was found dead in the passenger seat of truck. The police did not give any other details, but the Polish owner of the truck told Polish media that he feared the vehicle may have been hijacked.