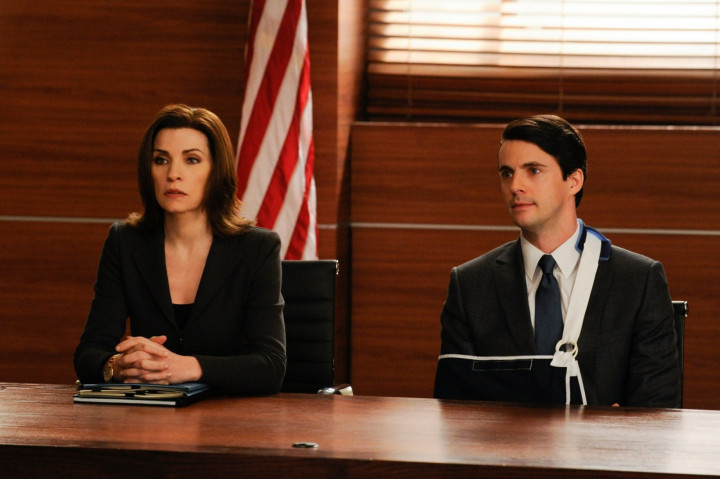 The Good Wife Season 6 returns with Episode 8 titled 'Red Zone' and will focus on Alicia's life as she struggles to balance her firm and her campaigning to run for state attorney.
A special group of experts comprising Cummings Eli and Alicia's campaign manager Elfman, has been assigned the task of assessing Alicia's popularity and her chances of winning the forthcoming election.
The episode will also focus on how she gets upset over some negative comments about her. Meanwhile, Carrie is not happy with the way his case is being handled while Alicia will take on a college rape case.
The official synopsis of Episode 8 reads: "Alicia will take on a college rape case which pits her against Louis Canning when it moves from a university hearing to civil court. In the meantime, Eli and Elfman will conduct a political focus group as Alicia dives into her campaign for State's Attorney, Michael J."
It will be interesting to see how the talented barrister will fare in the complicated world of politics as her qualifications go unnoticed by her focus group.
The Good Wife Season 6 airs on Sunday night on CBS.
Click Here to watch episode 8 'Red Zone' live stream online.