As well-known Twitter leakster Evan Blass aka evleaks had predicted, Google has announced the availability of the latest Android iteration codenamed Nougat with version 7.0 starting with Nexus devices including phones and tablets.
Over-the-air update for Android 7.0 Nougat will be rolling out to Nexus 6, 5X, 6P, 9, Nexus Player, Pixel C and general Mobile 4G (Android One) over the next few weeks. The devices which were part of the Android Beta Programme will also receive the final software version. As expected, the earlier Nexus 5 is out of Google's list of Nexus devices eligible to receive the next major Android update.
Google confirmed that LG V20 will be the first non-Nexus smartphone that will ship with Android Nougat out of box. LG has already said the V20 that succeeds the current V10 would be launched in September and is the first smartphone to feature 32-bit Hi-Fi Quad DAC (digital to analog converter) delivering superior audio experience to users.
Alongside the rollout, Google has pushed out Android Nougat source code to the Android Open Source Project (AOSP). Dave Burke, vice president engineering (Android) at Google, said the company is planning a new regular maintenance schedule over the coming quarters. It has already started working on the first Nougat maintenance release, which will be released as a developer preview this fall.
What's new in Android Nougat
Android Nougat supported devices
Nexus 6
Nexus 5X
Nexus 6P
Nxeus Player
Nexus 9
Pixel C
General Mobile 4G (Android One)
Upon updating your Nexus device, you should be able to take advantage of more than 250 features including VR Mode in Android. The Daydream feature, the latest platform for mobile virtual reality, will transport you to the virtual world. The feature is scheduled for release later this year.
In addition to that, there are a number of new features that make the new software more powerful, secure and productive. It also brings improved performance, make app installations faster and take less storage, thanks to the JIT/AOT compiler.
The new Android version also adds support for Vulkan, a cross-platform API for 3D graphics. There is multi-window support that lets users run two apps simultaneously.
Personalisation features
Android Nougat users can now play with more than 1,500 emojis, including 72 new ones. Quick settings offers access to Wi-Fi, Bluetooth and flashlight. You can choose to arrange tiles as you want.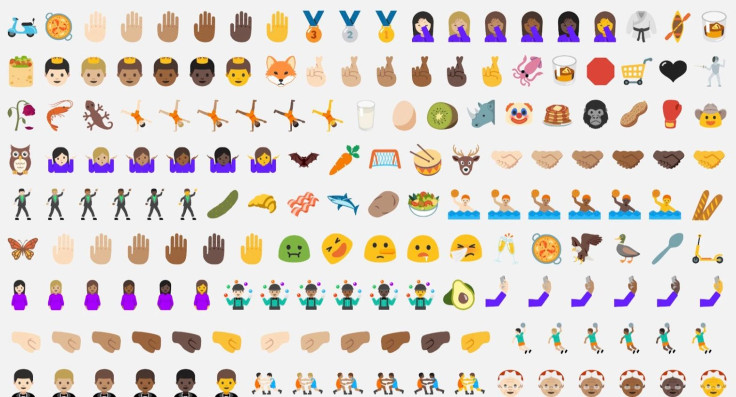 Be more productive with Nougat
With Android Nougat, users can multi-task using new features such as multi-window and direct reply. Multi-window allows you to run two apps side-by-side; both windows are resizable by dragging the divider. Direct replay allows responding to the notifications without having to open the app. The quick switch feature allows switching between two most recently used apps by just double tapping the Overview button.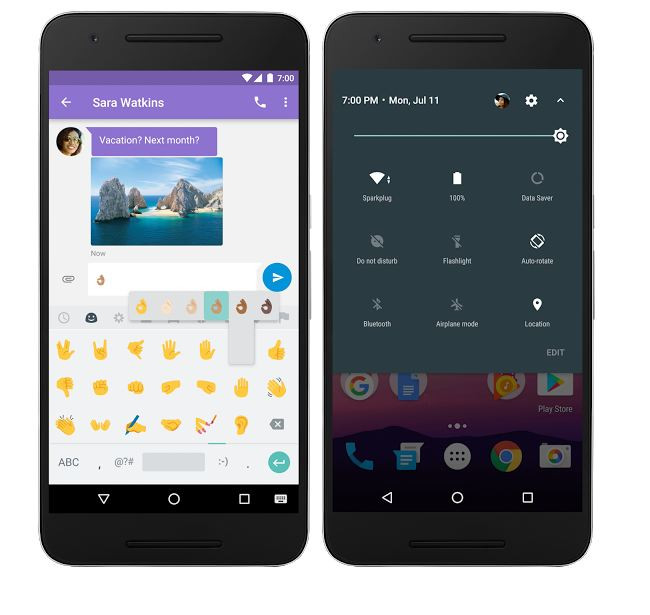 Battery life and security features
The Doze mode is now Dozier in Android Nougat as it helps you save power even when you are on the move.
New devices powered with Android Nougat can install updates in the background, meaning you will not have to wait for the device to complete the installation of the update. The Nexus phones can now install updates faster than ever. New in this update is file-based encryption, which protects files for individual users on the device. Finally, the direct boot feature helps you boot the phone and start up faster.