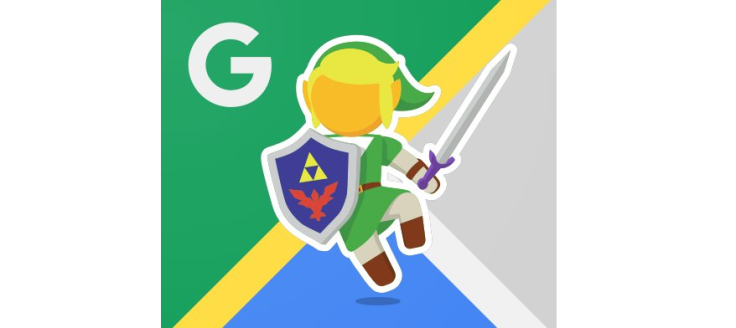 To celebrate the 4 March launch of The Legend of Zelda: Twilight Princess HD for Nintendo Wii U, Google has snuck in an Easter Egg into its Maps app. It turns the vanilla 'Pegman' street view guide into a miniature version of the franchise's tunic-wearing blonde hero, Link.
You can try the fun Easter Egg for yourself on Google Maps; just grab the minute Hero of Time located in the bottom right hand corner of the Maps web-app (above the zoom controls) and drop him in the street you want to view.
Who knows which version of Link this could be, as the majority of the Zelda games star different protagonists with the same name, with each destined to become the saviour of the land of Hyrule. Maybe this is the 'Hero of Maps' who will go on to star in a future Zelda game? Probably not, but he does at least have his own tiny versions of the iconic Hylian Shield and Master Sword.
The marker, dubbed 'Pegman' by Google (which I did not know until today), has been known to change form depending on whereabouts in the world he finds himself in, with skiing trips in the Whistler ski resort in Canada a popular pastime for the tiny guide.
The Legend of Zelda: Twilight Princess HD is a remaster of the original game that launched on Nintendo Wii and Nintendo GameCube in 2006. The latest version for the Wii U boasts updated, high definition visuals and a limited-edition Wolf Link amiibo that unlocks an additional dungeon not included in the Wii or GameCube releases.
For all the latest video game news follow us on Twitter @IBTGamesUK.