Google may unveil merged Android-Chrome OS Andromeda at 4 October event
The company is expecting the event to be as big as the first Android OS launch.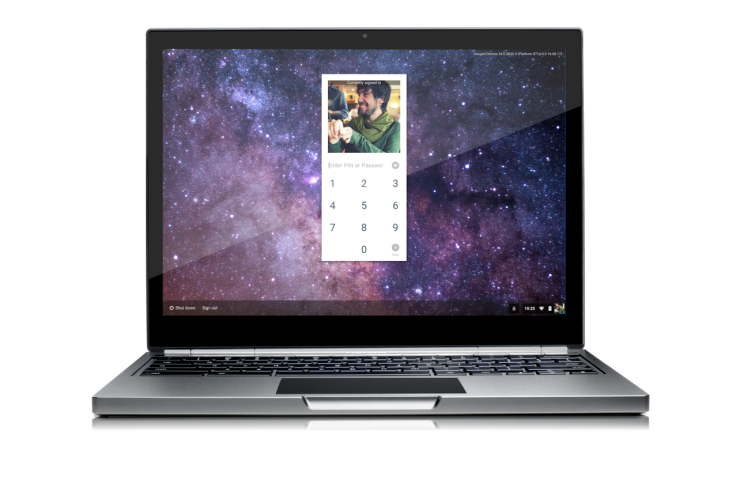 As Google's 4 October event nears, speculation regarding the expected products and services announced there continue to rise. Tipsters now believe Google will unveil a teaser version of Andromeda, a merged Android-Chrome OS that has been rumoured for quite some time.
A tweet by Hiroshi Lockheimer, senior vice president of Android, Chrome OS, and Google Play at Google has added more fuel to this rumour. The tweet suggests that the 4 October event will be big and it will be compared to the release date of the first Android, which was announced eight years ago.
A WSJ report published in October 2015 hinted strongly at the development of such a merged OS and put the timeline of the finished product as 2016. Although the actual roll out may be in 2017, as Nougat, the most recent version of Android, was just released a month ago; the Google event on October 4 will be a suitable platform to tease the new OS.
The merged OS was in fact expected to be a part of Android Nougat 7.0 after it was learnt that Google is planning to merge the two systems. However, Google confirmed that Chrome OS will not be killed off. In fact, the upcoming even may even see the launch of more Chromebooks. Meanwhile, it is still unclear how the company will distribute three separate OS – Android, Chrome and the rumoured Andromeda.
The October 4 event is slated to be a big one for Google, which is also looking to launch its new brand of smartphones, called Pixel. These devices are expected to replace the Nexus line but with a redesigned look and feel. Also in the expected launch-list are Google Daydream, the company's follow up to its Cardboard virtual reality viewer, and a new version of the Chromecast.
© Copyright IBTimes 2023. All rights reserved.