Google is working on providing users with a host of new emojis. The tech giant already gave a sneak peek of the new emojis as part of its latest Android N developer preview. The new emojis are slated to be compatible with both Android and iOS and are likely to be rolled out to all users soon.
Google's emojis have been widely criticised for not representing human emotions in a fun way. Unlike Apple's rounded faces and more recently racially appropriate representation of human faces, Google's emojis have been considered as gender-neutral yellow blobs. However, the new emojis are set to offer a more humanised and less generic look.
Google said in a blog: "We are introducing a new emoji design for people emoji that moves away from our generic look in favour of a more human-looking design. The update also introduces support for skin tone variations and Unicode 9 glyphs, like the bacon, selfie and face palm."
The new emojis will also come with clear gender sensitive features and will incorporate facial features and hair. For instance, sports emojis, like that of a person running, will now feature a male emoji instead of the traditional yellow figure.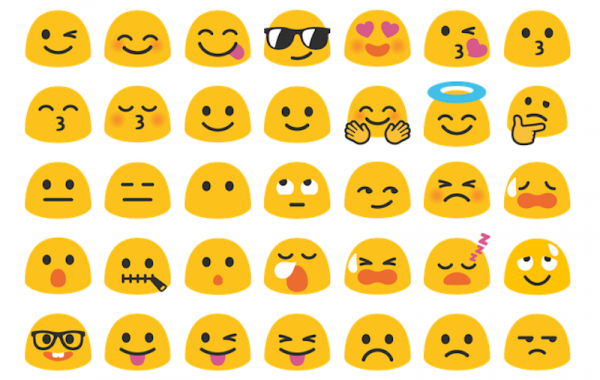 Although the new Android emojis for people will be markedly different from before, the smiley face emojis will retain the old yellow blob-like structure. However, they too will now have a more rounded look, not unlike Apple's emojis, which also have their basis in Unicode. Borrowing Apple's design, the people emojis for Android will now come with interchangeable skin tones. However, unlike Apple, Google will stick to maintaining brown hair for all people emojis.
New additions: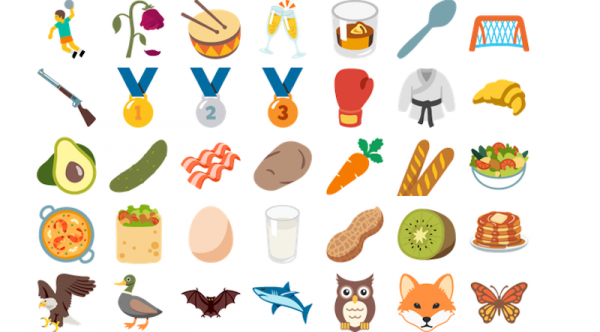 Google will also introduce several new emojis to the keyboard, thanks to the Unicode standard. Food-related emojis like avocado and bacon, smiley emojis like nauseated face and a Pinocchio-style lying face, among others, will be new additions to the Android keyboard.
Google will rollout the new emojis along with the public release of Android N, which will be made available to all users upon the conclusion of the beta testing stage, which is estimated to end anywhere between July and August 2016. You can check out Google's new emojis here.