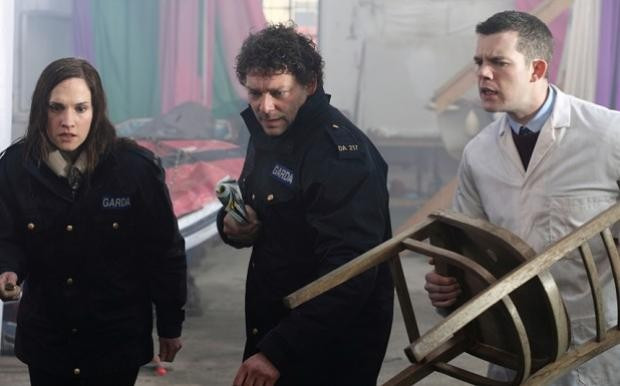 Warning Clip contains some strong language
A first trailer has been released for Grabbers, an Irish horror-comedy with an original premise.
A sleepy Irish fishing village has to band together to survive when it comes under attack from squid-like alien monsters.
However, the survivors, led by Richard Coyle, Ruth Bradley and Russel Tovey, realise that there is one substance that makes them inedible - alcohol.
Therefore the islanders proceed to get well and truly sloshed while they fight off the alien menace.
The premise seems original and entertaining, giving a fresh spin on the alien invasion genre with a chance to mix scares and comedy in equal measure.
Crowds at the Sundance film festival were among the first to see Grabbers and it has already garnered a host of good reviews. It will be shown for the first time in the UK at London's Fright Fest in August.
Element Pictures has not confirmed an English release date for the film, which will be released for Irish audiences in August, but it seems the positive press is sure to see it gain a wider release.
Horror comedy is a tricky genre to manage. Lean too heavily one way and you risk alienating the other audience, while playing it too safe can leave both sides unsatisfied. Edgar Wright's Shaun of the Dead was the perfect example of horror comedy done right and it has inspired many followers but has yet to be equalled.
Grabbers certainly has the potential to be a dark treat and the trailer reveals impressive CGI effects work considering the slim budget.