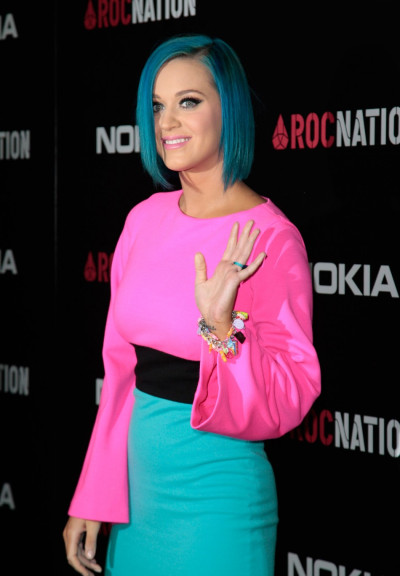 The pre-Grammy party for the 2012 awards ceremony, hosted by music producer Clive Davis, turned into something of a tribute for American pop queen Whitney Houston, who died on Saturday afternoon at the Beverly Hilton Hotel. The 48-year-old pop icon and actress was scheduled to attend this party.
While some celebrities like Kelly Osbourne and Miley Cyrus decided not to attend the event out of respect, the other guests who attended the party included Britney Spears, Diana Ross, Kim Kardashian, Richard Branson, Rihanna, Kelly Rowland, Kte Perry, Joan Collins, Sean "P. Diddy" Combs and Adam Lambart.
Several of the guests went around looking rather sorrowful and somber. It was Clive Davis, the man who discovered Whitney Houston's amazing talent and was a mentor to the former singer, who got the party going, saying it was time to celebrate her life, Reuters reported.
Rapper Combs, veteran British rock band The Kinks, rising star Wiz Khalifa and R&B singer Alicia Keys all performed and paid tributes to the deceased singer. The guests were encouraged to remember Houston for her musical legacy.
"Whitney Houston, simply put, had the greatest voice in the world. She was a gift of God. Hearing her sing was like listening to magic. If it wasn't for Clive Davis, the world may not have known about this miracle voice," Reuters quoted Combs as telling those who were present at the event.
Meanwhile British entrepreneur Sir Richard Branson was awarded the Grammy organizers' President's Merit Award for his contributions to the music industry as the founder of the Virgin Music record label.
Singer Diana Ross performed singing her song "Ain't No Mountain High Enough" with Jamie Foxx.
Check out the pictures of stars who attended the event...