American reality television star Kim Kardashian took a dig at Beck when it was announced that he had won the Album of the Year award at the 2015 Grammy Awards held at the Staples Center in Los Angeles.
The 34-year-old Keeping Up With The Kardashian star posted a picture of herself on Twitter, along with John Legend and Chrissy Teigen.
Meanwhile, Kardashian's husband Kanye West, almost interrupted the 44-year-old singer as he took his trophy from Prince.
Though it seemed like a joke, the 37-year-old rapper shared his thoughts at the E! after party.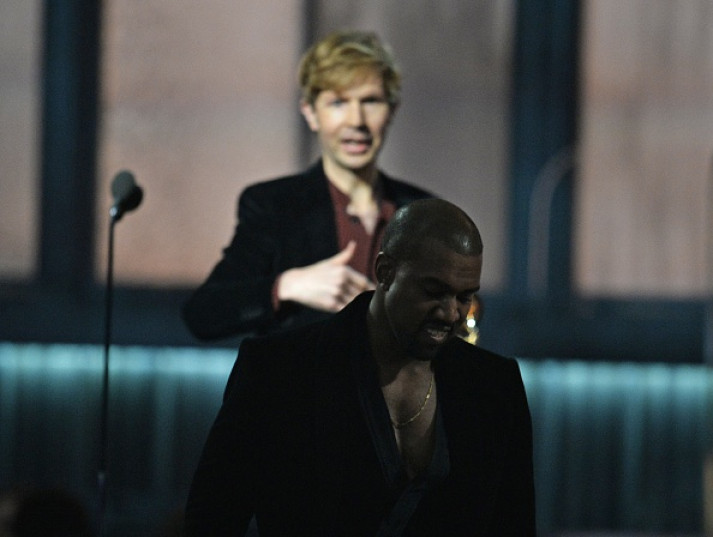 "If the Grammys want real artists to keep coming back, they need to stop playing with us. We ain't gonna play with them no more. 'Flawless,' Beyoncé video. Beck needs to respect artistry and he should have given his award to Beyoncé, and at this point, we tired of it," 'Ye began to say with his usual intensity," he said.
"Because what happens is, when you keep on diminishing art and not respecting the craft and smacking people in the face after they deliver monumental feats of music, you're disrespectful to inspiration and we as musicians have to inspire people who go to work every day and they listen to that Beyoncé album and they feel like it takes them to another place."
"Then they do this whole promotional event, they'll run the music over somebody's speech, the artist, because they want commercial advertising. Like, no, we not playing with them no more. By the way, I got my wife, my daughter and my clothing line, so I'm not going to do nothing to put my daughter at risk but I am here to fight for creativity. That's the reason why I didn't say anything tonight. But you all know what it meant when 'Ye walks on the stage," West added.
West infamously interrupted Taylor Swift's acceptance speech during MTV Video Music Awards 2009. West went on a rant after Swift won in the Best Female Video category for You Belong With Me, beating Beyonce Knowles' Single Ladies.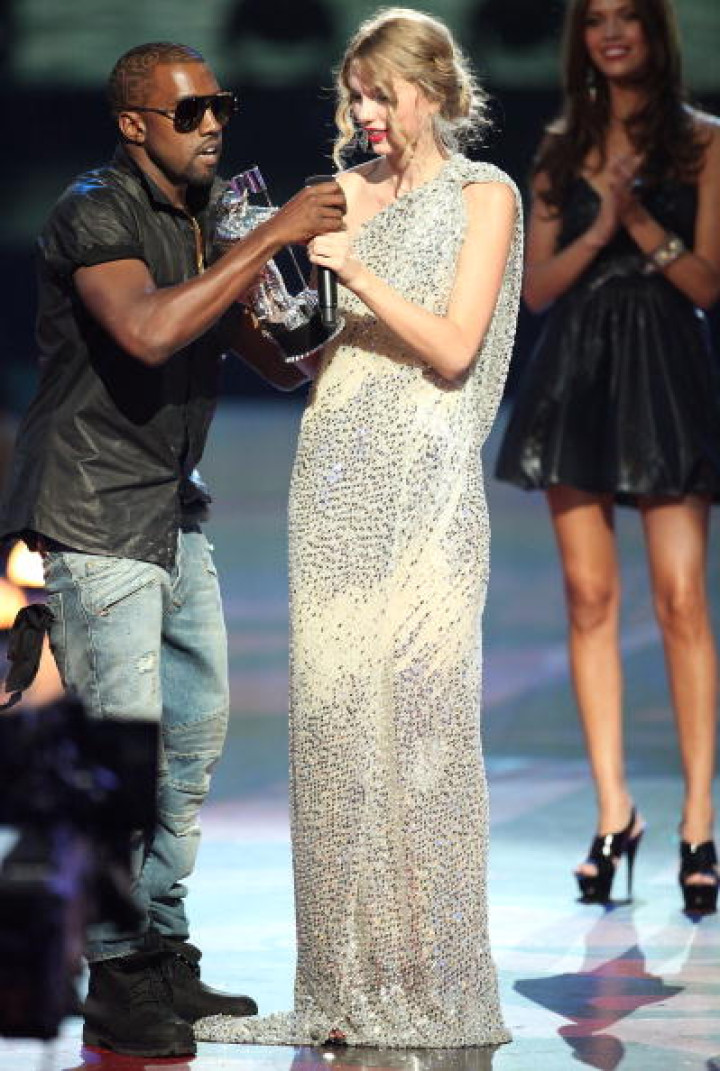 "Yo Taylor, I'm really happy for you, I'll let you finish, but Beyoncé has one of the best videos of all time. One of the best videos of all time!" he said.