GTA 5: Actor hints at new story mode update as Funmw2 leaks Casino DLC missions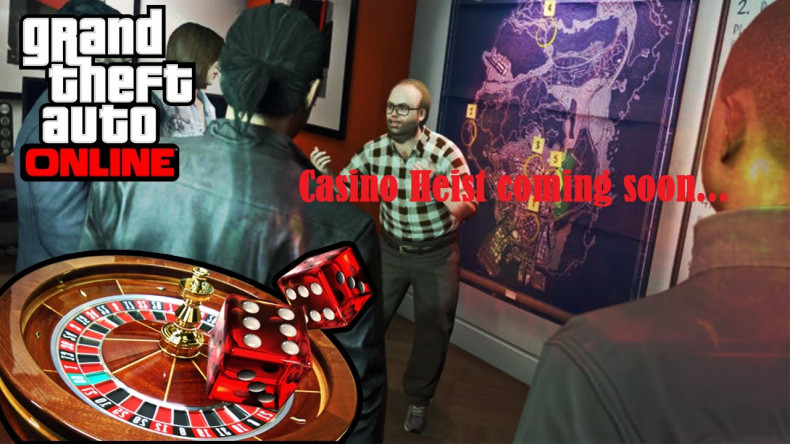 Veteran YouTuber MrBossFTW aka Ross has revealed some interesting game codes pertaining to the potential Casino DLC missions for GTA 5, with due credit to prolific GTA tipster, Funmw2, who has leaked this info. The YouTuber also sheds some light on the highly-anticipated story mode update as hinted by the game's Voice Actor, Shawn Fonteno aka Solo or OG Solo over Twitter, Instagram and other social networking sites in recent times.
In some screenshots posted by Solo, he is seen in motion capture suits and mysterious stills of Franklin in various clothes. Meanwhile, the other voice actors, Ned Luke and Ogg who do voiceovers for Michael and Trevor, have been surprisingly silent about the rumours surrounding the forthcoming story mode update.
As Ross admits, it seems Ned and Ogg's part of story mode missions are already done and hence they have nothing much to comment about the upcoming single-player DLCs in GTA 5.
Nevertheless, Ned Luke has posted a new screenshot with a message reading: "Coming soon to a con near you", in response to various fan queries on Twitter regarding the forthcoming story mode update for GTA 5. The message reportedly hints that the three voice-over actors, Luke, Fonteno and Ogg may come together in some conventional tour to meet their fans.
With GTA 5 being a three-year-old game, Rockstar may be working on some story mode DLC to keep its loyal fans happy. However, it is too far-fetched to think that all three voice actors representing the games' protagonists will actually make a comeback in the forthcoming DLCs.
Ned Luke has clarified that he knows nothing about the forthcoming story mode DLC or if it's going to happen at all. However, he adds that he is planning to launch a conventional tour with the other two voice actors in order to meet several of their fans, whom they could not meet in the past.
It is being speculated that Ned Luke could have signed some sort of non-disclosure agreement with Rockstar which could be preventing him from revealing any info about the forthcoming DLCs in GTA 5. Given Luke's unexpected response to fan queries pertaining to single-player DLCs, it is widely rumoured that Rockstar must definitely be working on something for the story mode.
Not to mention, Shawn Fonteno has been the only active person to have engaged in a discussion with the GTA community members until now and that seems to be changing with the arrival of Ned Luke into the scene via Twitter.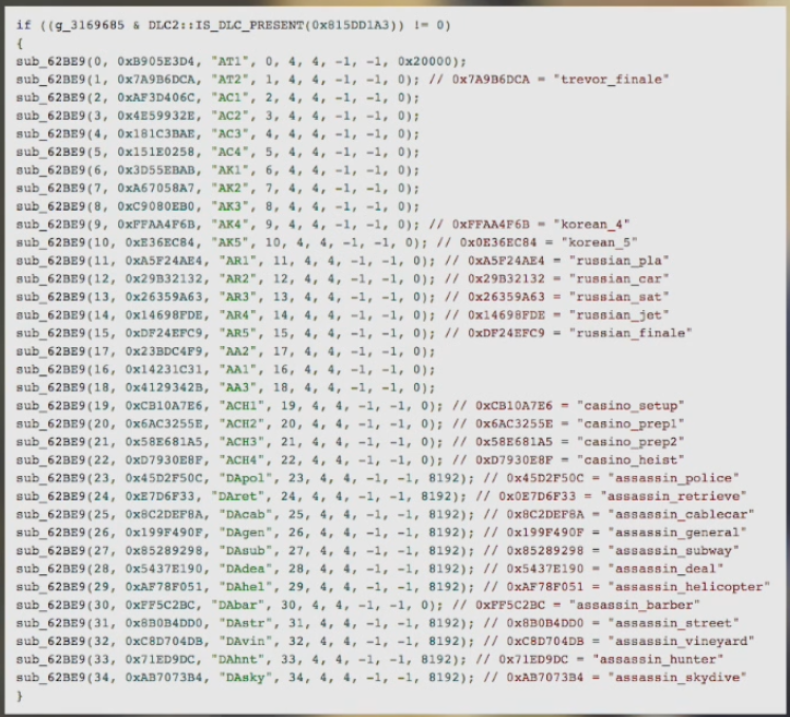 In related news, veteran GTA tipster, Funmw2, has posted some interesting game codes revealing some beta missions involving Trevor in GTA 5. A closer look at the screenshot (above) reveals a bunch of potential beta missions for GTA 5 including a Trevor finale, a couple of Korean missions, five Russian missions, four Casino missions including a heist, and finally 12 Assassination missions.