GTA 5 Lowriders DLC part 2: Release timeline, new game modes and events revealed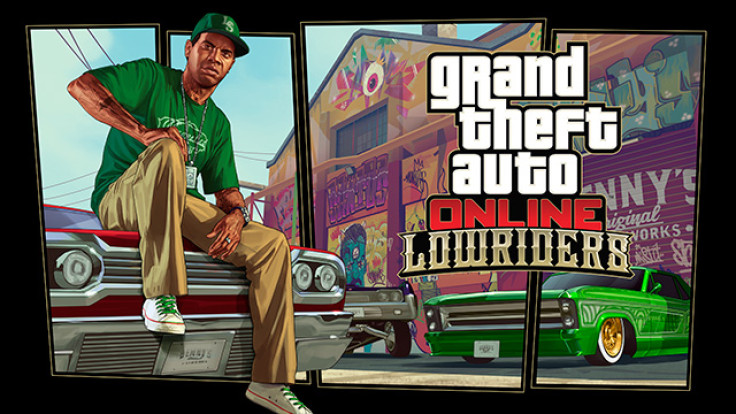 GTA gamers are in for some interesting news as veteran YouTuber MrBossFTW aka Ross shares more details about the upcoming Lowriders DLC Part 2 including its release timeline, new game modes and events, as part of his latest gameplay video for GTA Online.
As the YouTuber explains, fresh details pertaining to the second iteration of Lowriders update (aka Lowriders 2.0) has recently surfaced online via various websites as well as latest tweets from prolific GTA tipster, Funmw2.
The Lowriders 2.0 has long been speculated to release along with the highly-anticipated Valentine's update for GTA 5 and this belief is further strengthened by Funmw2's recent post on GTA forums, which suggests both the DLCs would be releasing in February. The speculation gains further momentum as the Halloween DLC 2015 was released along with the Lowriders Part 1, while the Festive Surprise 2015 was paired with the release of Executives and Other Criminals DLC in GTA Online.
Time Trials will end in February. Would they add new time trials with Lowriders 2 ? Nobody knows.

— TezFunz (@TezFunz2) January 11, 2016
Meanwhile, Funmw2 aka TezFunz2 has revealed some more information about the impending DLC. His recent tweet states that "Time Trials will end in February". Consequently, it is being speculated whether new time trials will be part of the Lowriders 2.0 update.
In a recent post on GTA forums, the tipster adds that "Lowriders 2.0 is scheduled for February with possible Valentine Day content" and the last time trial in the game would end on 8 February. Several online reports have also supported this theory, adding that the Lowriders DLC part 2 would be releasing on 9 February, just a day after the existing time trial events expire.
Ross clarifies that Rockstar has so far released a total of 22 time trials with just three more to go until 8 February as the rest of them have already expired. With the last time trial scheduled to expire on 8 February, the Lowriders 2.0 update is expected to come out on 9 February as it is a Tuesday.
The YouTuber admits that he would be relieved to get the Lowriders DLC on 9 February, which happens to be his birthday. Besides, the release window seems ideal for the release of the Lowriders update as the Valentine's update is expected on or before 14 February.
Not to mention, Valentine's Day falls on a Sunday this year and hence it would be imperative for Rockstar to release the Valentine's DLC much earlier than 14 February. This means Rockstar could pair up the release of both the Lowriders and Valentine's update for the same day or 9 February.
Speculation is rife that Rockstar could also release a new Adversary mode called "Drop Zone" along with a weekend event playlist in the week running into Valentine's Day. Funmw2 concludes that the Adversary mode will be released along with Lowriders part 2 or the Valentine's DLC, similar to Running Back mode in GTA Online.
© Copyright IBTimes 2023. All rights reserved.