GTA 5: Fastest Unlimited Money Glitch after 1.12 Patch in GTA Online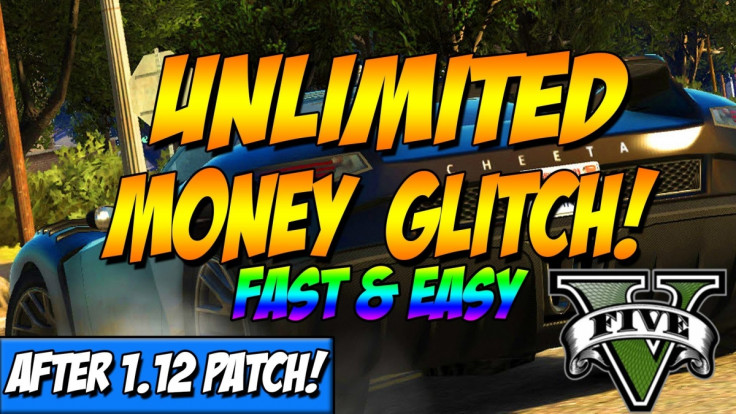 Rockstar Games recently rolled out its latest GTA 5 1.12 Title update to patch up several inherent money glitches, RP glitches and other bugs that were constantly being exploited by discerning gamers in GTA Online. As always hackers and avid fans of GTA have unearthed new ways of making fast money in GTA 5 online.
One such discerning gamer, NoahJ456, has unearthed a couple of simple ways to make unlimited money online after installing 1.12 Patch in GTA 5. The best part of this glitch is: it has no waiting time and can be repeated as many times as you wish to make billions of GTA$ in no time by selling duplicated cars.
Here is how you do it:
Method 1
Get into a GTA Online session with invite only (perferably) or public mode.
Basically you need to invite four of your friends into the online session and ask them to get into a car that needs to be duplicated. Preferably get an Adder for this job, as it fetches you maximum returns on selling.
Then push out your friend who owns the car and then ask him to exit the online session.
Now you are driving his car. You can invite your friend back into online session to respawn a duplicate car at the same place where he left the session earlier.
Then take the original car to Los Santos Customs and sell it for tons of money.
Method 2
Go to GTA Online > Jobs and choose the mission "Out of Court Settlement". Wait in the lobby until someone becomes available online.
Then go ahead and invite the player to join the game. Initially you may encounter errors, but the issue should be resolved after a couple of attempts.
Now let the player pull you out of the car and once you are out, just exit the game.
Go to Xbox Game Store and ask the player to invite you back into the session.
Now you will see an invisible person driving your original car with a duplicate car standing right next to it.
Ask the player to drive the car back to your garage and you can sell the duplicate car at Los Santos Customs for a lot of money.
For further assistance, check out the video below:
© Copyright IBTimes 2023. All rights reserved.