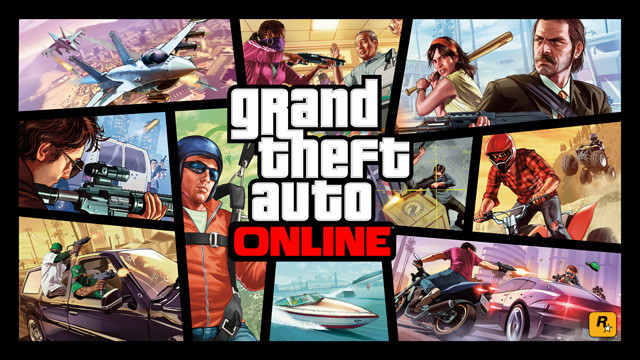 Avid GTA 5 gamers can now relish playing as Franklin's dog, Chop, in GTA Online, as TwoDynamicHD has revealed a smart trick to switch the playable characters in GTA 5 and do some money transfers among these characters to enable this glitch.
Here is how you do it:
To begin with you need to create a chop game-save as shown in the video below and then load up this saved game. At this moment you will be frozen as Michael in single player mode, which is part of the Chop glitch.
Now hit Start, go to GTA Online and create an invite only session. Once you re-spawn in an invite only session, just hit the Start button.
After you start a new session, deposit all your money into your main character's bank account (so there is no money or cash left in hand on your main character).
Swap characters and withdraw all money from the bank to your second character's cash in hand (this will basically transfer money from your main character to your second character's cash in hand).
Swap back to your main character's damaged vehicle and take it to Los Santos Customs (LSC). You will be prompted to repair the vehicle. But, you won't have sufficient funds to repair it, as all your money has been transferred to the second character's cash in hand.
Now hover over Repair option and hit A button on Xbox 360 or X button on PS3. When you see the alert screen, just exit the screen by tapping B on Xbox 360 or circle on PS3.
Then hit A on the Xbox 360 or X on the PS3.
You will see a strange message saying "Would you like to go into the Game Store?"
At this point hit X button on the PS3 and A button on the Xbox 360. This will take you to the pause menu.
Now choose the option 'Leave GTA Online' and wait for the orange saving circle to appear at the bottom right-hand corner of the screen.
At this instance, hit the A button on the Xbox 360 and X button on PS3.
Leave or exit the Game Store.
Once you have loaded up with your single player character, you will be frozen. Just go to the Game Store again and leave again.
Now you will be able to play online with your single player character as Chop.
Note: You will not be able to attack online players, but you can attack NPCs and steal or drive cars while playing as Chop.