GTA 5 Ill-Gotten Gains DLC (Part 3): New rumours and misconceptions explained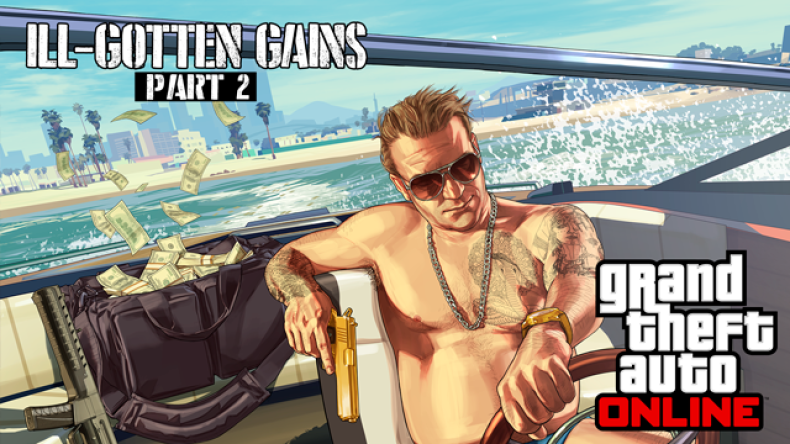 Renowned YouTuber iCrazyTeddy has cleared the air over rumours and misconceptions about a possible third iteration of Ill-Gotten Gains DLC coming to GTA Online.
In his latest gameplay video for GTA 5, the YouTuber clarifies that there will be no third instalment of Ill-Gotten Gains DLC (Part 3) for GTA Online, especially given the abundance of time, money and resources that such a massive DLC would cost Rockstar.
In addition, the leaked game files from Funmw2 and other YouTubers clearly suggest that the next DLC will be a Lowrider or Lowlife Update, with its focus on cheaper vehicles, clothing and items, unlike the Ill-Gotten Gains DLC.
With its focus on offering DLC items at affordable prices, the Lowlife Update is expected to be better than the Ill-Gotten Gains DLC.
Furthermore, neither Rockstar nor any GTA forum member or tipsters have mentioned anything about the possible existence of Part 3 for Ill-Gotten Gains DLC in GTA Online.
The game maker had earlier announced via Newswire that the Ill-Gotten Gains DLC would be broken down into two parts, which would be released a few weeks apart from each other this summer; and there have been no further updates from Rockstar, following the release of Ill-Gotten Gains DLC - Part 2.
iCrazyTeddy concludes that all the rumours and hype surrounding the third update for the DLC are absolutely fake as there are no supportive screenshots, leaked game code or anything substantial to strengthen the claim.