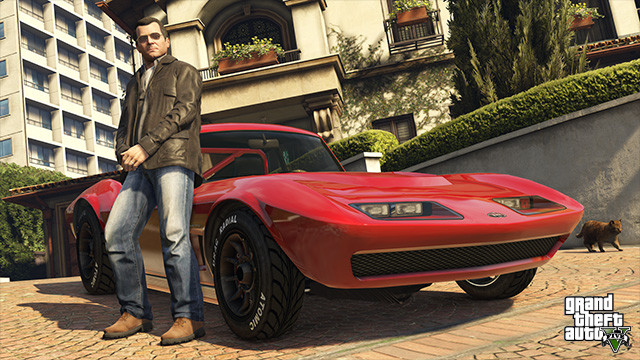 Prospective buyers of GTA 5 next-gen game title are in for some great news, as IGN has revealed fresh details including all-new First Person Mode for the forthcoming PlayStation 4, Xbox One and PC versions of the game.
The new First Person Mode will be an exclusive feature for next-gen consoles and PC, while the current-gen gaming platforms are restricted to third-person mode only.
The advent of First Person Mode for GTA 5 next-gen will open a new dimension to explore the world of Los Santos and Blaine County through your own eyes as if you were part of the action inside the stunningly beautiful game world detailed in 1080p or full HD resolution at 30fps (Xbox One and PS4) or 4K resolution on PC.
Here are some excerpts from IGN's exclusive feature story based on the forthcoming First Person Mode for GTA 5 next-gen:
Interestingly, Rockstar has officially confirmed via Newswire that the First Person Mode will be extended to GTA Online in addition to the story mode, which will introduce a bunch of exciting new features such as provision for an optional first person cover system, a new targeting system, a more traditional FPS control scheme, and integration of thousands of new animations into the current game.
Check out the First Person Mode Gameplay features for GTA 5 next-gen in the demo video below (courtesy of Rockstar Games):