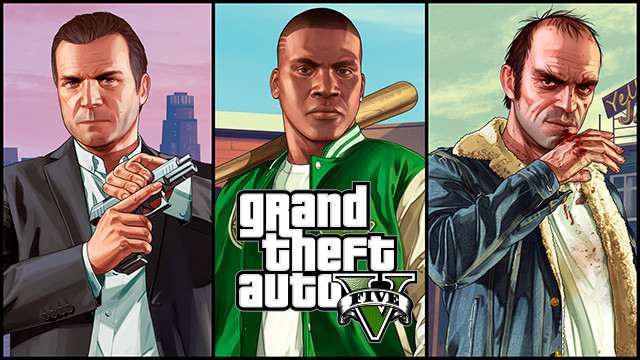 Renowned YouTuber, DomisLive (aka Dom), has shared some interesting titbits about the Murder Mystery clues in his latest video pertaining to upcoming Michael DLC for GTA 5 next-gen.
In his latest video, Dom talks about brand new Murder Mysteries that we are likely to receive as part of GTA 5 single-player content.
The proposed Murder Mystery content for single-player Michael DLC seems to be inspired by LA Noire style of GTA gameplay, wherein you try to follow a trail of cryptic clues to unravel a grisly murder mystery.
Here is further gameplay description for Murder Mystery Clues: Michael DLC for PS4 and Xbox one, as mentioned on the Rockstar Newswire:
"Put the clues together and you'll unlock two Noir style Filters, which will give your story Mode gameplay and Snapmatic photos the feel of a gritty old school crime classic."
There is still no official word on the exact location details for the Michael DLC as to where the crime or murder takes place in GTA 5. Dom rules out the possibility of having Michael's house as the crime location to solve the murder mystery.
Nevertheless, the YouTuber clarifies that he could observe a few similarities to Michael's house with the location chosen for solving the murder mysteries in GTA 5.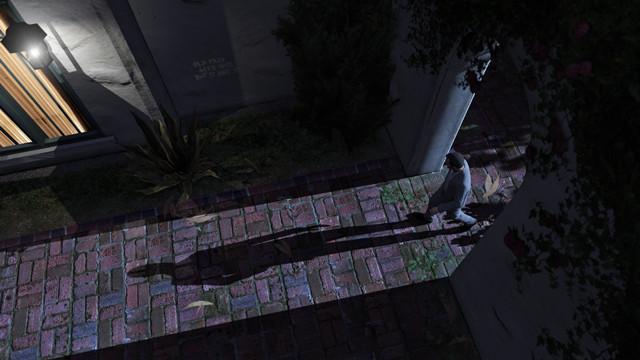 One of the typical clues (written on the wall) as seen in the official screenshot (above) for the Michael DLC reads: "Old Fred Acts Nice But It Ain't So."
The clue actually hints the murder mystery could indeed be linked to someone named "Fred" in the game or something associated with the person.
There is another official screenshot released by Rockstar which pertains to the upcoming exclusive DLC content for returning players from Xbox 360 and PS3 to next-gen consoles.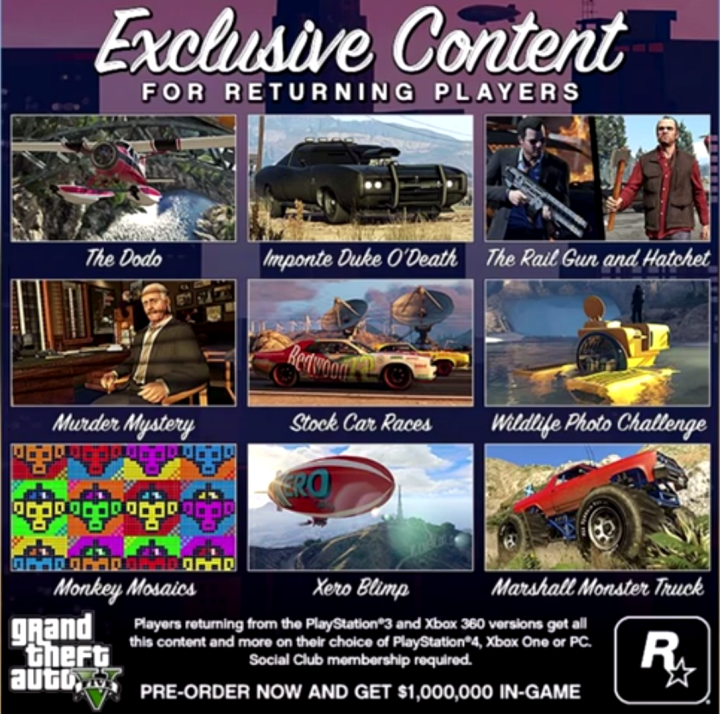 According to the second screenshot (above), you can clearly see Solomon Richards (in the picture on the left or right below The Dodo image) who is a successful Vinewood Film producer and the owner of Richards Majestic Productions.
The second clue pertaining to Solomon Richards clearly raises a few questions making us wonder if this person is actually dead or rather the investigating officer behind the murder mystery.
Among other possibilities, the clue hints that he could rather be connected to the film industry in Hollywood.
Meanwhile, a search for "Fred" on GTA wiki clearly throws a hint at Fred's Pictures which is a British children's film production company featured in GTA 5.
Fred's Pictures is said to be a parody of The Walt Disney Company and owned by Fred Whitney.
Some other interesting info suggests that Fred's Pictures is actually an adult film production company unlike its Disney counterpart and makes films on more adult subjects with focus on profanity, dark imagery, and sexually explicit scenes.
Further, Fred's Pictures is rumoured to be making a play on the selection of hidden images from dark and sexual imagery within several of Walt Disney's films.
So, this leads us to believe that rival film companies might be connected in some way with the murder mysteries in Hollywood that will be part of the Michael DLC gameplay in GTA 5.
Please let us know what you think about these clues pertaining to murder mysteries in Hollywood, in the comments section below.