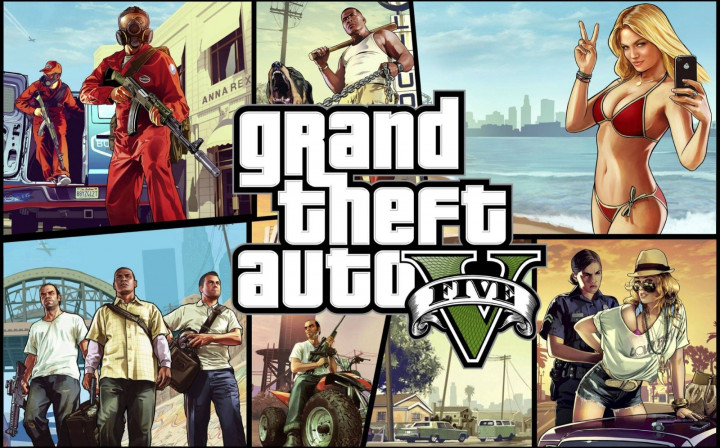 Discerning GTA 5 Next-Gen gamers are in for a big treat, as renowned YouTube tipster DomisLive (aka Dom) has shared some interesting tips and tricks to make a staggering sum of $250,000 in-game money every two minutes in GTA Online.
As the tipster admits in his latest video, the trick used for making this massive amount of money seems to work on both GTA 5 Next-Gen platforms, Xbox One and PS4.
As this does not involve using any glitches in the game, the gamers can rest assured that there will not be an account ban in GTA Online for using the trick and making surplus money in a short time.
Here is how you do it:
Hit the Start button in GTA 5 on your PS4 or Xbox One, and go to Online mode.
Then choose Playlists > My Playlists and then select Challenges.
In the Challenges list, choose "dinero pa el maxi" which offers you the privilege of cash betting for $250,000. Note: You need to ensure that you have at least $250,000 in your in-game bank account or in your purse to begin this job.
In order to get this money, you just have to beat the best time recorded for the job.
Alternatively, you may choose another job "Lol" with its best time record standing at 3 minutes and 48 seconds. Note: You need to invite the DNYT crew and also be a member of another crew in order to begin this mission or job.
If you are not part of any crew, then you need to first join a crew via Rockstar Social Club.
Just confirm the default settings and click on Play button to begin the Land Race.
Tip #1: You may use either your fastest bike or your fastest ride in GTA Online, for this race.
Then click on Ready to Play, once you have chosen and customised your favourite ride from the garage.
Tip#2: You just have to be fast enough, cut through tight corners with your deft drifting abilities and avoid unnecessary breaking to finish the race with a top score across the course of five laps.
Dom has already completed this race on first position with his best time record standing at 2:25.377.
Now, you may really want to best that effort to make your crew stand out in the hall of fame.
If you are successful at finishing the race on first position, you will stand a chance to win a grand total of $500,000 in-game money along with some Bonus RP and cash for completing the race.