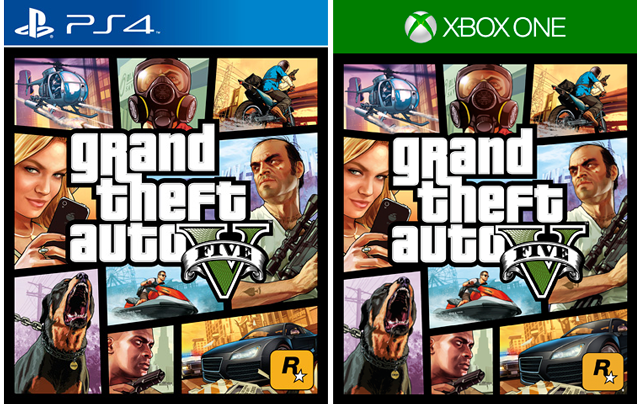 Rockstar Games recently released the highly-anticipated re-mastered edition of Grand Theft Auto 5 (GTA 5) for next-gen consoles, while discerning YouTuber DomisLive (aka Dom) has revealed some interesting details regarding the new character creation gameplay and character transfer from current-gen to next-gen in GTA Online.
Returning players from current-gen consoles (PS3 and Xbox 360) to next-gen gaming systems (PS4, Xbox One and PC) no longer have to worry about losing their game progress as they can transfer their in-game money, ranking, statistics and the complete saved game files to GTA 5 next-gen, using the following tutorial.
Here is how you do it:
First up you need to create an account or create a gamer profile and link it to Rockstar Social Club. To do so, you need to fill in all your details and sign up at the following link: https://socialclub.rockstargames.com/signup
Note: You will need the GTA Online account link to transfer the character details to and from.
Once you have signed up and created an account with Rockstar Social Club, log in to your gamer profile and then link up or manage all your accounts under "About Me" section.
Then log onto your Xbox One or PS4 and click the Start button in GTA 5 (single-player mode).
Now go to Online tab > Choose Character Transfer. At this moment you will be prompted to confirm if you want to quit the single-player mode in GTA 5. Just choose OK to proceed.
In the next screen, you will read a message that the system is now ready to make your character transfer from current-gen to next-gen version of GTA 5. Just select Yes to confirm.
Tip #1: The transfer option can be used later via the Online section of the Pause Menu, wherein you can start a new GTA Online game and import all your previous characters and game progress.
Then, another confirmation screen will pop-up saying that all your current-gen game progress and user data will be transferred automatically, except for purchased in-game money that has not yet been spent. Just choose Yes to proceed.
Tip #2: you need to ensure that any surplus in-game money purchased via Sharkcards have to be spent first on some property or supercars, before you transfer the same to GTA 5 next-gen.
Tip #3: The Character and game progress transfer from current-gen to GTA 5 next-gen is time-consuming and hence it will not let you make any changes to GTA Online game progress until the transfer is complete. You will be prompted to return to GTA 5 single-player mode and you may re-enter GTA Online later to check on the completion of the data transfer.
Once you have initiated the character transfer process, just click OK to get back into single-player mode.
Now, once again hit Start button, go to Online tab and then select Play GTA Online.
Then, hit Go button and you will see a brand new loading screen followed by character transfer intro.
At this moment, you will see your character's special abilities, ranking and other details such as hardware access as well as crew name.
If you ever forgot to edit your character's costume previously in last-gen, this is the appropriate moment to do it right. You can tweak everything from sex, heritage, features and appearance to apparel and stats.
Finally, click Save and Continue.