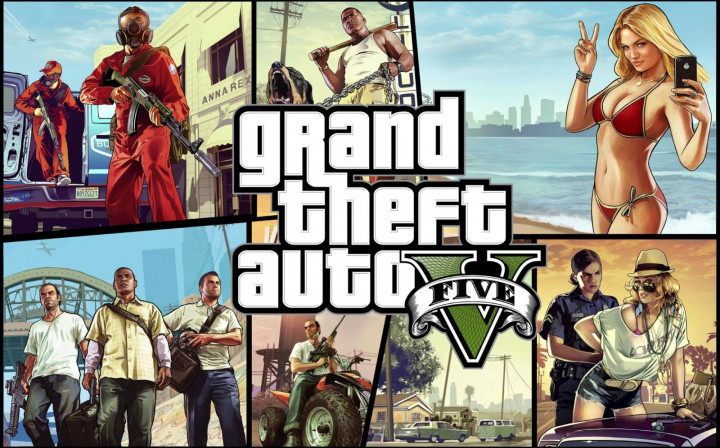 The world is abuzz with news of Rockstar's recent release of First Person mode trailer for GTA 5 next-gen, as the game developer intends to revolutionise gameplay experience with the immensely successful action-RPG game of 2013.
Renowned YouTuber DomisLive (aka Dom) has shed more light on the 13 new secrets found via GTA 5 next-gen First Person mode trailer, as the GTA community finds another compelling reason to buy the next-gen game title in GTA series.
With the First Person Mode touted to be the game-changing feature for GTA 5 next-gen, let us a take a look at some of the most interesting gameplay feature enhancements that are likely to make their debut with the re-mastered edition of GTA 5.
Bullet Hole Wounds
GTA 5 next-gen gamers will experience bullet-hole wounds in addition to the blood splatter when injured in a gun fight.
New Railgun
The new Railgun will surely add a new dimension to the game's arsenal and sounds to be one of the fan favourites, given its powerful electro-magnetic mechanism of firing ammo to deal lethal damage at close to medium range.
Hundreds of New Songs and Radio Stations
New thematic songs and radio stations could further boost the entertainment value in the game as GTA 5 needs some fresh content to infuse a new lease of life.
First Person Mode
You can now create First Person only missions in GTA Online. But, the indefinite delay in releasing Heists could be a damp squib when the next-gen version of GTA 5 finally kicks off in a few weeks time.
Avid GTA 5 gamers would sorely miss the Heist missions, if First Person mode comes out before Rockstar releases the highly-anticipated Heist DLC.
Not to mention, the addition of tons of new first person animations including reloading of weapons, parachuting and a bunch of other activities should really make the First Person Mode more adorable in GTA 5 next-gen.
New Wild Animals
Enjoy the stunning visuals in full HD resolution (1080p) with a horde of new animals in next-gen, while you explore the wild grasslands spread across Los Santos and Blaine County.
Weapons and Radio Stations at Your Fingertips
Swipe the touchpad to change weapons or cycle through hundreds of radio stations in no time.
Call Up Police Instantly
You can now call up and engage police at the place of crime in less than 60 seconds using the Dual Shock 4 microphone speaker.
Redesigned Vehicle Interiors
Take advantage of the First Person View mode with redesigned vehicle interiors, which are fully functional and reveal every grain of detail in full HD resolution.
Stunning Visuals
Enjoy 4K resolution on PC, and 1080p rendering at 30fps for Xbox One and PS4 as you immerse yourself with stunning visuals in GTA 5 next-gen.
Switching Between First Person and Third Person Modes
In GTA 5 next-gen, you can switch between first-person and third-person modes dynamically, using the touchpad on PS4.
In addition, the game will offer a few options to control when the character assumes first person mode or when to switch back to third-person view based on the visual requirements.
For instance, the game will automatically switch to first person view while shooting and third-person mode while in cover when these options are enabled in the game settings.
Flashing Light on PS4 with Hot Pursuits
The light bar will flash red and blue on PS4 when you are being chased by the cops in the game.