GTA 5 Online: Apartment Customisation DLC coming next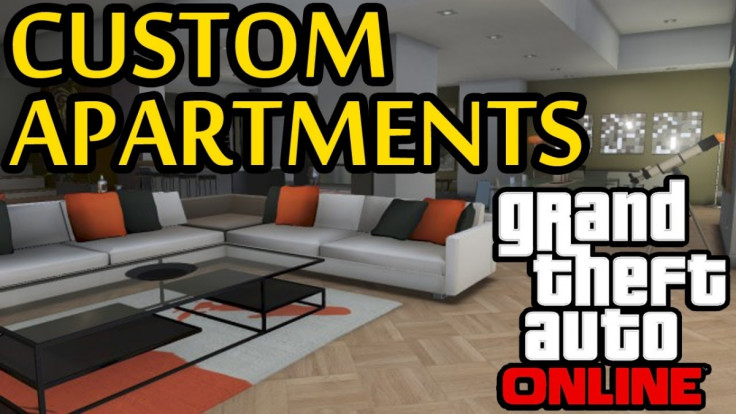 GTA fans are in for some great news as prolific GTA tipster, Funmw2, has confirmed the arrival of the Apartment Customisation DLC for GTA Online in the next few weeks. As renowned YouTuber DomisLive (aka Dom) notes, the Apartment Customisation DLC will be part of the Christmas update or one of the next two title-updates coming to GTA 5 for the festive season.
Amid the hype and buzz surrounding Bethesda's recent release of Fallout 4 on PC, Xbox One and PS4, Rockstar's GTA Online continues to garner gamers' attention worldwide, thanks to the recent flurry of DLC releases. It is ascertained from the leaked DLC game files that the next update will contain Apartment Customisation features for the online version of the game.
The source of the leak has been attributed to the DLC file known as Online Creator, which has been designed along the lines of Content Creator for GTA Online. The recent flurry of leaks coupled with Rockstar's earlier announcement about their ongoing development on Apartment Customisation, clearly imply that the DLC will be coming out anytime soon.
In addition, Funmw2 has hinted that the forthcoming update will feature a new Slasher mode with its game world set in North Yankton. This comes in as a relief for those GTA fans who craved to explore the hidden locations of the map including North Yankton.
The North Yankton map was earlier rumoured to release as part of another DLC, which never came to fruition. However, some gamers tried to exploit an in-game glitch to enter North Yankton, after bypassing the restriction in the game. There were also some mods released for North Yankton by some reputed GTA 5 modders. However, Rockstar eventually removed the glitch from the game.
With the latest leak revealing placeholders for North Yankton in the next DLC files, GTA Online gamers are in for a special treat. It seems like Rockstar is finally heeding to gamers' wishes and fulfilling their desires.
One may recollect how the first person glitch was eventually removed from the last-gen consoles and then we finally got to see its official comeback with the release of GTA 5 next-gen on PC, Xbox One and PS4. It is now ascertained that Rockstar is repeating history by patching yet another glitch, which is poised to become a part of the game officially.
© Copyright IBTimes 2023. All rights reserved.