GTA 5 Online gamers are in for a special treat, as Comedy Club DLC interior images have leaked online via prolific leaker of GTA community, BryceCoates1 (aka LazyGamer), who earlier leaked interior screenshots of the highly-anticipated Strip Club DLC for GTA Online.
LazyGamer has reportedly passed on the leaked information about Comedy Club DLC to renowned GTA 5 tipster, DomisLive (aka Dom).
As Dom points out in his video, the leaked interior images were obtained from LazyGamer, who told him the pictures represent the building layout plan for the Comedy Club.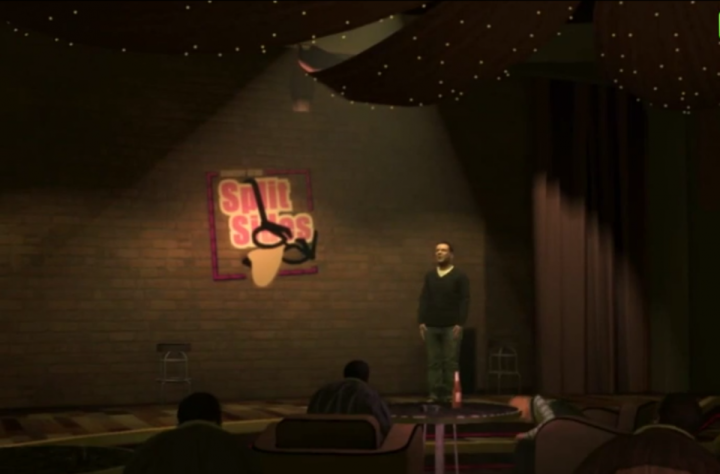 It is speculated that GTA 5 might get something similar to the Split Sides Comedy Club from GTA 4, which involved popular acts like Katt Williams song and a bunch of other real-life acts.
The Comedy Club could be the preferred choice among the purists, who may not wish to visit the Movie theatres in GTA 5.
With Rockstar adding more details to in-game world like enhanced gameplay and graphics (for re-mastered edition), revamped building interiors, etc. through each incremental title update, it is only reasonable to expect that these changes will transform into future DLC releases for GTA Online.
This could mean access to various entertainment outlets like Strip Clubs and Casinos as well as availability of various activities such as basketball, air hockey and more.
Please leave your comments below and let us know what you would like to see in Comedy Club DLC for GTA 5.