GTA 5 Online: Five secret yacht features you need to explore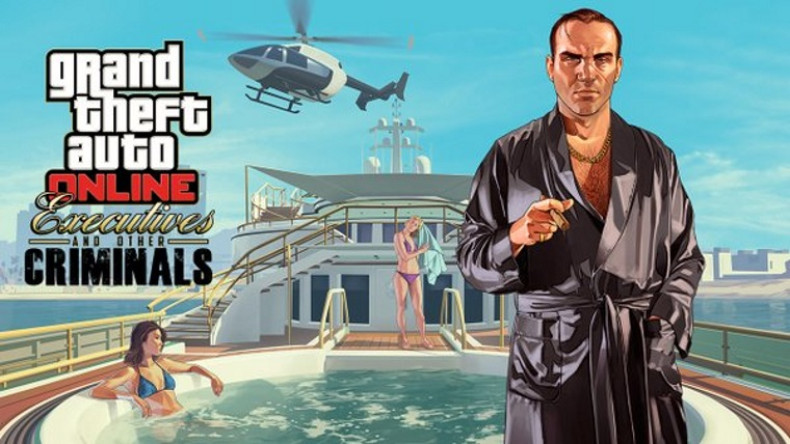 Veteran YouTuber MrBossFTW aka Ross has revealed a fresh bunch of secret yacht features that you may not know in his latest gameplay video for GTA 5 Online. This is the second instalment of the secret yacht features' tour from the same YouTuber within a month.
Moving on to the first secret , the YouTuber explains that the ship's captain will use a difference dialogue pattern based on the time and weather conditions prevailing outside. The source of this information has been credited to prolific GTA tipster Funmw2, who revealed this info via a post on GTA 5 subreddit.

As you can see in the leaked screenshot (above) depicting the script, the tipster suggests that the captain makes various comments based on varying parameters, including fog, rainy, sunny and stormy weather conditions. In addition to the four random comments, the captain is also expected to do some personal chat with you.
As Ross admits, if the captain could express his surprise over the snowy weather in Los Santos during the Christmas holidays, then it would be a perfect addition to this arsenal of funny dialogue scripts.
Avid GTA gamers are in for another surprise, as Ross confirms that your private yacht does move around locations in free mode without you actually paying $25,000 for the location-shift, especially if you are doing some random missions whose spawn points are farther away from the vessel.
For instance, if you would like to move your yacht to the Vespucci Beach, then you should start the mission Pier Pressure; and every time you finish the mission and enter free mode, you will notice your yacht floating on the Vespucci Beach.
Besides, whenever you switch to a new online solo session or return from single-player mode to online free mode, the ship will spawn at closest point to your location.
Next up in the yacht features list, Ross reveals the craziest secret that's ever known in GTA Online. Can you ever guess what happens when you fail to pay up your yacht's rental in GTA Online? All the perks, sea vehicles and upgrades attached to your ship including railings, lights and anti-aircraft defense systems will be stripped off.
Not to mention, the bathtub in your yacht will be left dry with no water, just to reflect your bankruptcy in the game. This works similar to the lights going off inside your apartment, when you fail to pay your utility fees in GTA Online.
However, curious GTA gamers are advised to take this with a pinch of salt, as the person who uploaded the screenshots may have accidentally encountered a texture glitch while rendering his yacht in the game.
On the other hand, if the speculation is indeed true then you might be locked out of your yacht with its entry doors being closed permanently, when you fail to pay up your utility bills regularly.
Moving on to the fourth secret, it is ascertained that all land and sea vehicles are immune to damage when they are immersed into the built-in hot-water-tub on your private yacht in GTA Online.
Tip: With the advent of Executives and Other Criminals DLC, Rockstar has upgraded the remote access function on the interaction menu. You can now turn off the neon lights on your car, via the interaction menu in GTA Online.
Debunking an earlier myth that Hydra jet planes could only be landed on the Pisces yacht, Ross clarifies that you can indeed land the jet plane on the Aquarius as well. If you are still skeptical then you should better watch the video: