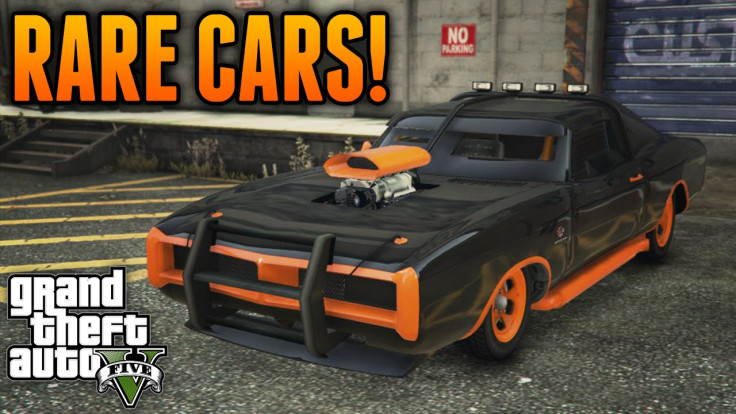 Avid GTA 5 gamers are in for a double treat, as renowned YouTuber DomisLive (aka Dom) has revealed the spawn locations for a couple of rare cars - free customised Dominator and Sentinel XS - in GTA Online, as well as tips to make fast money by selling off these cars at LS Customs.
Tip #1: The best part of acquiring these rare cars is that they are fully customised with all upgrades pre-installed and they are available for free in GTA Online at specified locations.
Tip #2: The catch here is that you could use these cars the way you want to and then sell them away for big amounts of money at Los Santos Customs.
Vapid Dominator
If you are eager to acquire the fully upgraded Vapid Dominator for free, then here is how you do it:
You will be able to locate this rare car at the Los Santos Customs parking lot.
In order to unlock or force the Dominator to spawn, you need to drive a muscle car to the LS Customs parking lot between 10:00am to 6:00pm in-game timings.
Once you have acquired this car after getting rid of the cops and wanted level, you can sell it for a staggering $19,940 at the LS Customs.
Sentinel XS
The Sentinel XS can be acquired by going to the location earmarked on the in-game mini-map, as shown in the video (below).
Here is how you do it:
Just go to the West Vinewood location as depicted in the mini-map (see video)
Keep driving up and down the road between the two junctions as shown in the video.
You should be able to locate the Sentinel XS running on this road or parked on one side of the road between 23:00 and 4:00am in-game timings.
Once you have acquired this car, you can sell it at LS Customs for $17,400.
Note: You may either choose to keep the car for yourself if you own a big garage, or just sell it off at the LS Customs if you are in dire need of some cash.