Freshly leaked screenshots for the GTA 5 PC edition are making waves on the internet, as renowned YouTuber DomisLive (aka Dom) clarifies the authenticity of these images in his latest video iteration.
As Dom admits the leaked screenshots for GTA 5 PC version are being mass-circulated around the internet via Twitter and Facebook, while curious GTA gamers are wondering if there is any truth to the speculation.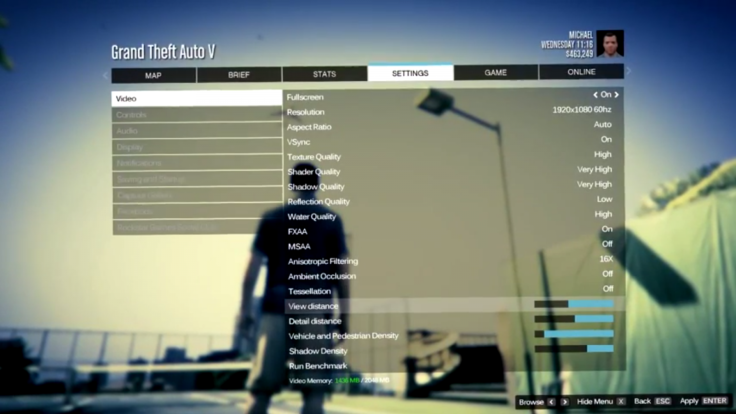 First of the lot is a leaked image (see above) pertaining to the Settings tab of GTA 5 PC, which Dom attributes to be a clean Photoshop job as a close look suggests the image itself seems recreated with some blurry background and greyed out text.
Dom justifies his stand that it is too early for Rockstar Games to let expose the contents of the game, ahead of its official release on 27 January.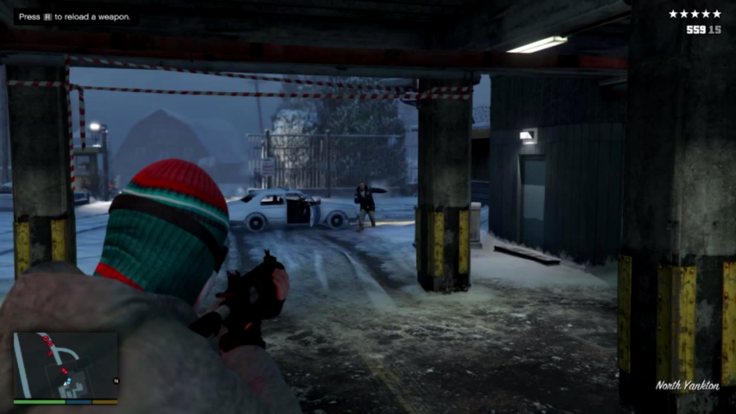 The next three images (one above and two below) in the leak pertain to the gameplay elements of GTA 5 for PC, wherein the video graphics seem to be a bit outdated and don't really seem to be anywhere near the full HD standard proposed for the re-mastered edition of GTA 5 for PC.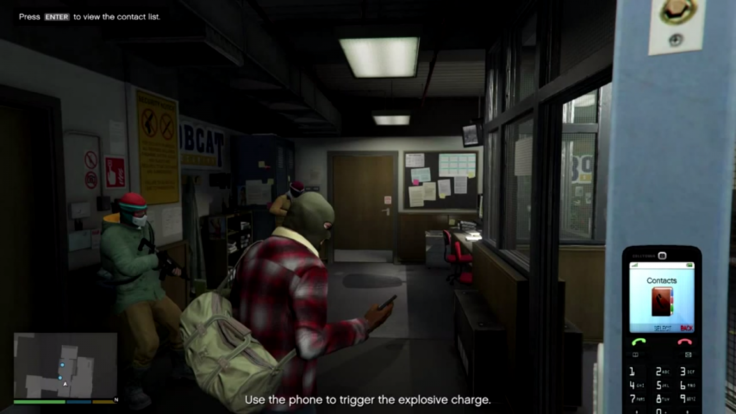 Dom clarifies that there could be two possibilities wherein the person who uploaded these screenshots may be running the game on an outdated PC with an older video card or it could simply be faked with precision.
Besides, these images have already surfaced in a recent report on the gaming website, gameport.com, wherein the author of the article has also claimed that these images could be fake.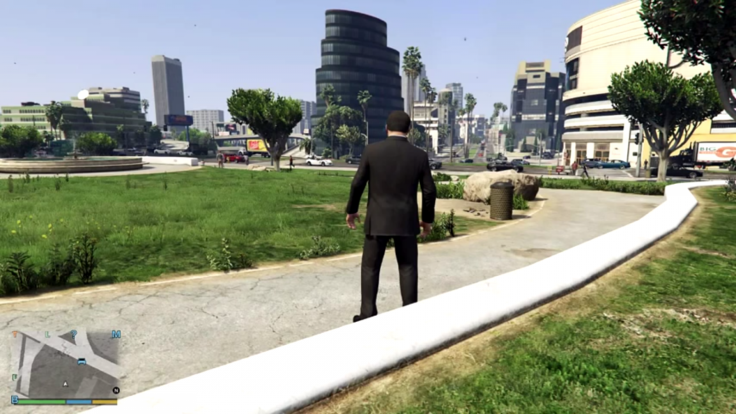 One reason that strengthens the notion that these images could be faked is the absence of the mouse icon in the screenshot, as it is known that you will always see the mouse cursor or icon on the screen while taking a screenshot.
Another key point to note is that the Settings screenshot reads the value 16X for Anisotropic Filtering wherein the 'X' would normally be denoted as 'x' while talking about the range of graphics filtering in a PC game (for instance it should be 16x instead of 16X).
Do you think these images are genuine or fake? Please leave your thoughts in the comments section below.