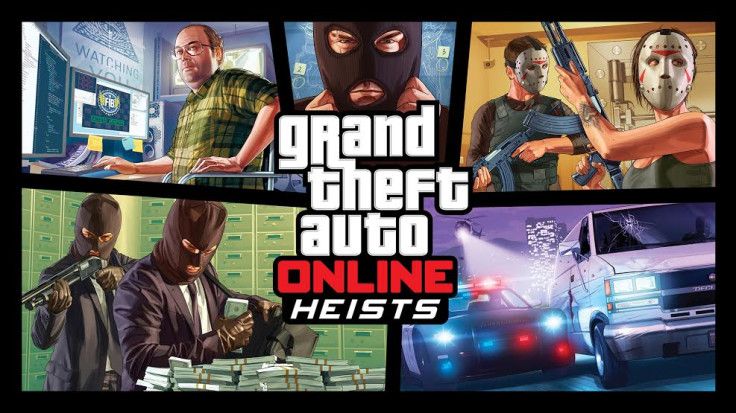 The highly-anticipated Heists DLC release has been pending for quite some time, while the internet is abuzz with news of probable release dates for the same.
Rockstar has been constantly delaying the release of Heists DLC as well as the PC version of GTA 5, given its persistent efforts to patch up game-breaking bugs and inherent glitches in the game, ahead of the impending DLC and game releases.
As renowned YouTuber DomisLive (aka Dom) admits, the game maker had recently shutdown its game servers for some six-hour maintenance work, ahead of the impending release of Heists DLC.
Here is what Rockstar Support recently tweeted about the status of maintenance work and the planned shutdown of its game servers on 3 February starting at 12am ET or 5am GMT.
As Rockstar's official tweet went live on the internet, avid GTA 5 gamers were concerned about the server downtime as Dom's Twitter account was bombarded with a flurry of tweets regarding the issue.
As Dom explains in his latest video (below), Rockstar seems to be busy testing the gameplay elements for the impending Heists DLC as well as the remastered edition of GTA 5 for PC.
Though there is still no word on the exact release details for Heists update in GTA Online, it is almost certain that Rockstar will release the DLC before the end of March or ahead of GTA 5 PC release.
Dom further hints that the game maker could be fixing the existing modding issues on last-gen consoles, as the issue seems non-existent on the current-gen gaming systems.
Another key point to note is that Rockstar had done a similar six-hour maintenance work, ahead of the release for The Last Team Standing DLC.
In related news, Dom answers the most intriguing question pertaining to the temporary ban on his original YouTube channel, wherein he clearly reveals the exact reason why his account was suspended.
As Dom admits, his fans have been bombarding him with the same question for the past 50 days, ever since his official YouTube channel went down, owing to some massive complaints citing some new YouTube policy violations.
As Dom reveals, he had been a victim of massive rumours suggesting that he bought subscribers to get cheap page views and money for his hyped-up GTA 5 videos.
Another bunch of rumours hinted that Dom had been a victim of Rockstar's massive takedown on sources that leaked DLC information about GTA 5, ahead of its actual release.
Dom clarifies that he never really responded to such allegations in the public and somehow the concerned people at YouTube allegedly went on to believe that the rumours were indeed true.
A random GTA 5 player had reportedly made hateful videos about Dom and consequently, those videos were getting flagged by Dom's fans and loyal followers on YouTube.
As a result, Dom's hater had finally lost his channel to a permanent ban from YouTube.
Finally, coming down to the precise reason DomisLive lost his account on YouTube, it has been ascertained that someone had bashed Dom's subscribers using fake DomisLive accounts on YouTube.
Dom also alleges that some anonymous YouTube users had even tried impersonating him in fake Face Reveal videos and he had later reported such instances to YouTube support team for further action.
As most of these issues were being handled by bots or automated computer responses, it seems YouTube considered such reports as falsified and thereby suspending Dom's original account, DomisLive.
Check out the gameplay video below to know the complete story behind Dom's unexpected channel termination by YouTube: