GTA 5 Online: How to Get Super Brakes in Any Vehicle without Cheating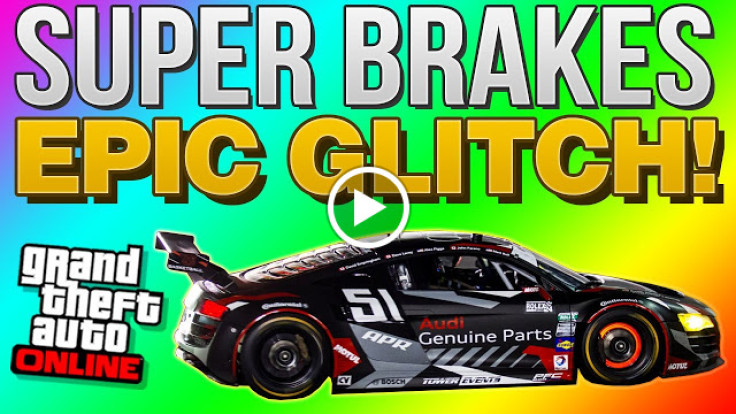 Rockstar is yet to fulfil loads of wish-lists put forth by curious gamers and GTA 5 fans online, while several discerning tipsters have been hunting for hidden secrets within the game files pertaining to special player abilities and information about upcoming DLC content ( including Heists, Casino, High-Life and more) for the game.
One such tipster, Granty, has revealed a simple trick to activate Super Brakes with any vehicle that you are driving in GTA Online.
Here is how you do it:
Hold down the D-pad and switch to any character.
You will be taken to the quit screen.
Now hit B to confirm and exit the online session (same procedure holds good for both Xbox 360 and PS3).
For instance, you are driving too fast and suddenly if you feel the need to brake or stop abruptly, just hold down the D-pad to choose a random online or offline character and then let go.
When the quit screen appears, quickly press B to prevent the game from switching back to single player mode and simultaneously bring your car to a dead halt.
Tip: This little trick could come in handy to avoid trashing your car during a wild cop chase or while racing your rivals online. So, use it wisely whenever you need it.
Click here to read about GTA 5 DLC: Release Date Details for 1.13 Patch, High-Life and Heists DLCs Revealed
© Copyright IBTimes 2023. All rights reserved.