GTA 5 Online: How to unlock rare Heist Money Bag and fix Ugly Character Appearance glitch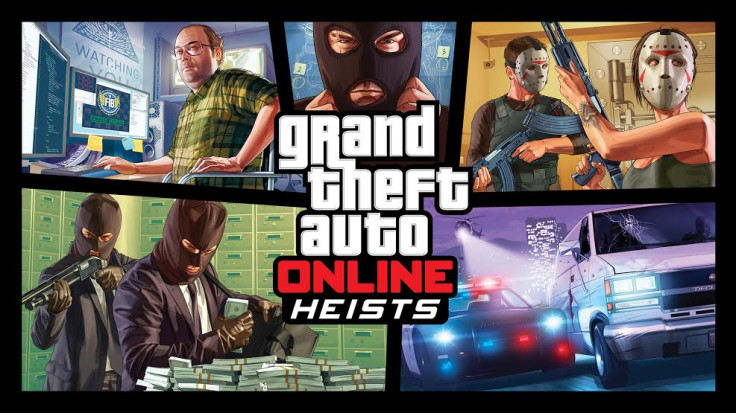 Avid GTA 5 gamers are in for some exciting news, as renowned YouTuber DomisLive (aka Dom) has uncovered the secret to unlock the rare Heist Money Duffle Bag containing over a million dollars, and a nifty-little trick to fix the Ugly Character Appearance glitch in GTA Online.
As Dom notes in his latest GTA Online gameplay video, you can wear the Heist Money Duffle Bag as an accessory on your outfit, once you have unlocked it in the game.
Tip #1: This glitch has been tested to work as intended only with the Cop outfit and/or T-Shirts. Attempting this glitch on any other outfits may not work or yield the desired results.
Here is how you do it:
Get inside the AmmuNation store and purchase a parachute. Note: You will need to purchase the Israel Chute Bag from the stores in order to activate this glitch.
Bring up the in-game interaction menu and navigate to the inventory. Then choose the Parachute option and toggle it ON or enable it.
Walk out of the AmmuNation store and then put on some make-up on your in-game character. To do so, just visit the Bob Mulet hair and beauty salon on Eastbourne Way and Mad Wayne Thunder Drive in Rockford Hills, Los Santos.
Once you get to the beauty salon, just choose your favourite guyliner style for your eyes and then exit the in-game interaction menu.
Voila... you now have the $1m Heist Duffle bag outfitted on your left shoulder and you will just feel those nostalgic moments of your first Heist mission in GTA Online.
Do let us know what you feel about the Heist Money Bag and what you plan to do with it. Please leave your comments below.
In related news, the same YouTuber reveals a smart trick to fix the Ugly Character Appearance glitch in GTA Online, wherein some in-game characters are randomly affected with race change glitch that consequently transforms their facial and physical appearance in the game.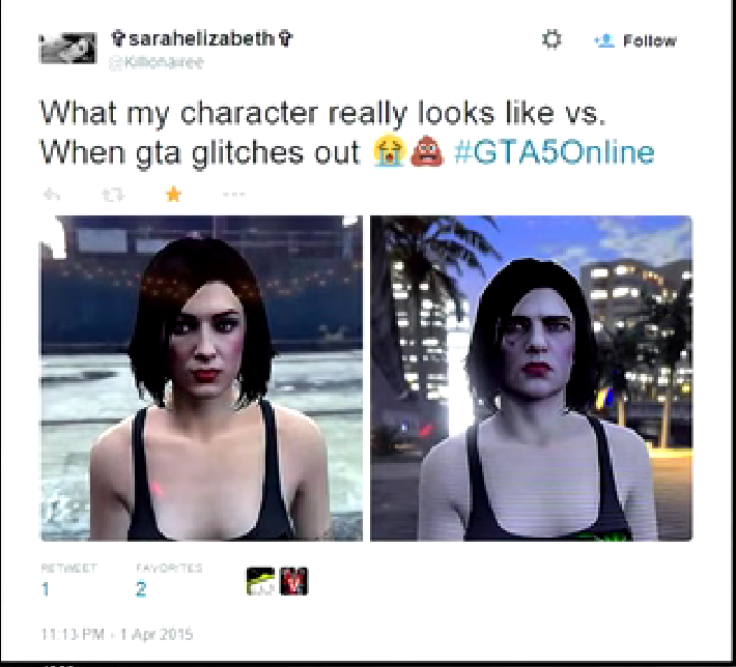 For instance, white players could change black and vice-versa. This could be a very frustrating moment for avid GTA 5 gamers, who would have invested countless hours in the game for dressing up their favourite game character to perfection.
Unfortunately, there are no official updates or patches to fix this glitch at the moment.
However, you can now submit a ticket on Rockstar support forums citing about the glitch and you will be given an opportunity to change your character's appearance in the game or restore it back to original costumes and make-up.
Dom has also revealed a few smart tips to prevent this appearance glitch from affecting your character in the first place:
Avoid using masks in the game, as it is known to trigger faster ageing process of your character and result in marks appearing on the face.
It is ascertained that the issue could be due to some broken game code or inherent glitch in the game that has gone unnoticed by Rockstar.
Changing outfits of your character from the inventory is also known to trigger this glitch - changing of character's racial properties, and you should be wary of it, if you already have gotten into this mess.
© Copyright IBTimes 2023. All rights reserved.