Rockstar has been constantly patching up several new bugs and exploits found in GTA Online and trying to control the game's economy by fixing the redundant unlimited money and RP glitches, while discerning gamers are finding novel ways to make tons of money in GTA 5 online.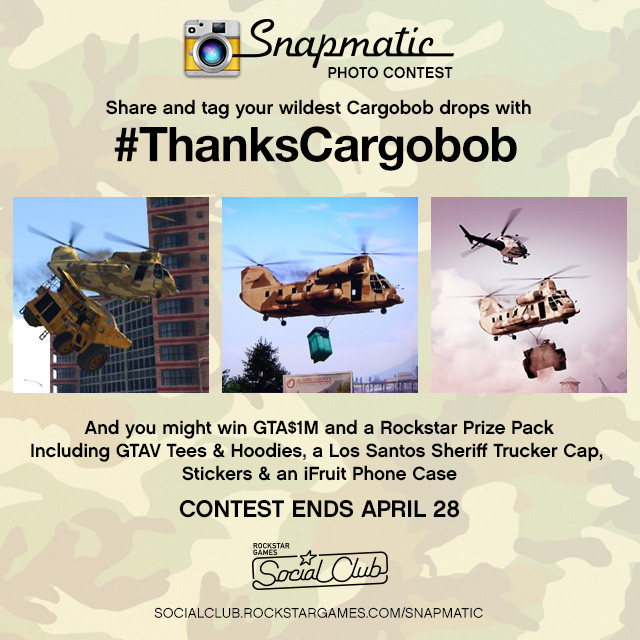 One such discerning GTA 5 gamer and tipster, Granty, has revealed how to get rich with Rockstar's new Snapmatic photo contest which is valid until 28 April.
So, basically you need to capture and hash tag your wildest Cargobob drops with #ThanksCargobob, which may include one of your most creative snapshots in GTA 5.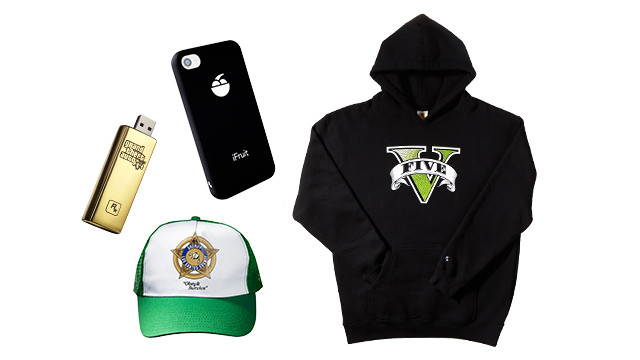 The top five photos will be selected by Rockstar that can fetch you one million $GTA each for a net payout of $5m along with a handful of goodies including GTA 5 tees and hoodies, a Los Santos trucker cap, a GTA 5 Gold Bar USB drive, official stickers and an iFruit phone case.
Each contestant will get five chances to win Rockstar's exclusive merchandise.
Check out the YouTube video for the same here.