GTA 5 Online: Ill-Gotten Gains DLC (Part 2) released with new exotic cars, luxury speedboat, weapons and stylish clothes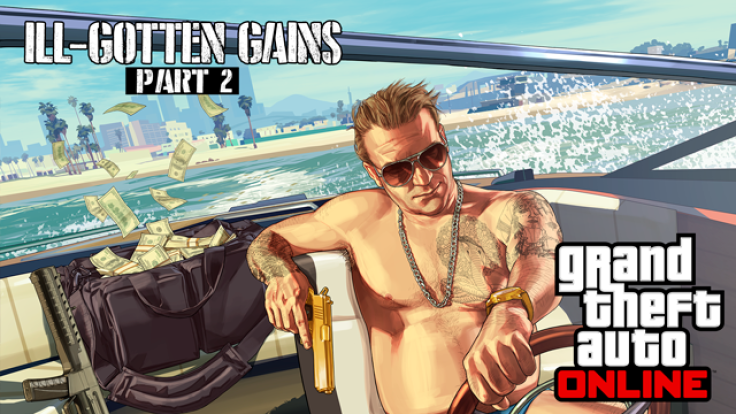 Rockstar Games has finally released the highly-anticipated Ill-Gotten Gains DLC (part 2) for GTA Online, featuring new desirable vehicles, unforgiving weapons, and some stylish, trendy clothes that make you stand out in the crowd.
The second instalment of the popular game adds a handful of fast cars, a sedan and a racing motorcycle to the kitty, as the super-rich in GTA 5 can now afford to spend all their ill-gotten money from heists in buying one of the following exotic vehicles: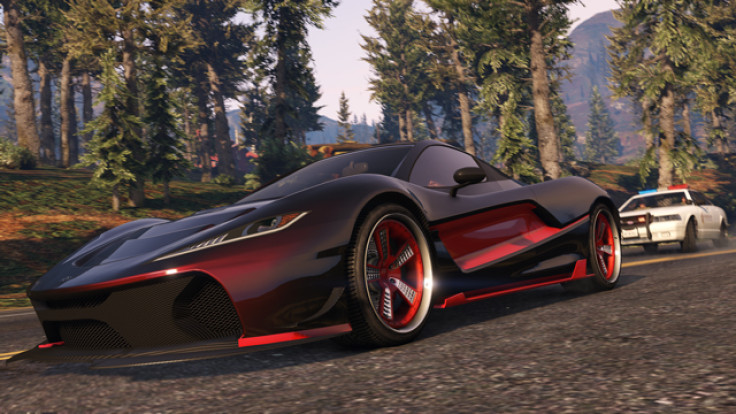 Coil Brawler: A luxury sports-styled off-road car with raised suspension and 400bhp engine that is ideally suited for driving around the hilly terrain of Los Santos and Blaine County.
Progen T20: If top speed is your priority then just grab the T20, among the fastest cars to hit the Los Santos roads.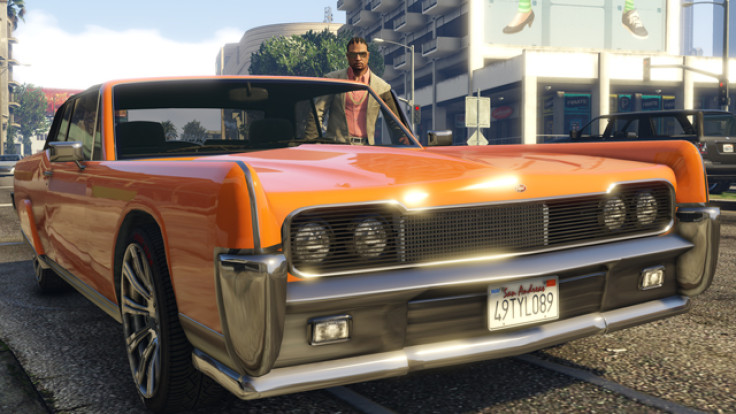 Vapid Chino: Enjoy the ride on this old school sedan that falls into the classic muscle class as you drive across the mountains and off-road terrains in GTA 5.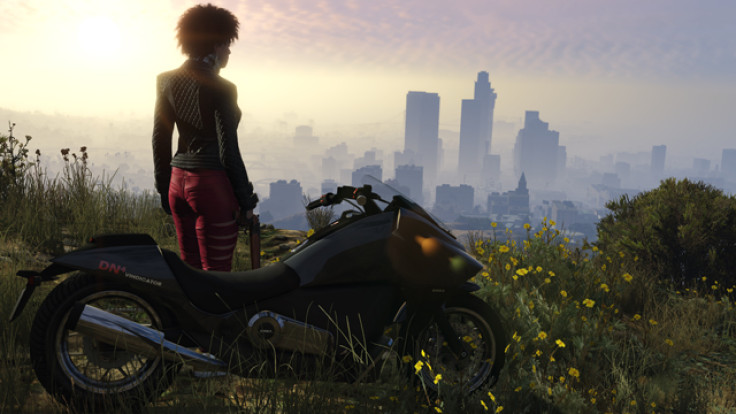 Dinka Vindicator: If agility and speed are your forte, you will relish its new Kinetic Energy Recovery System (KERS) that stores energy from braking and delivers a burst of speed on activation.
Lampadati Toro: Indulge in extreme speedboat racing with the Toro, which is crafted with the finest timber from protected rainforests and runs on the powerful twin v12 engines.
As rumoured earlier, the Ill-Gotten Gains DLC (Part 2) brings a couple of fancy weapons to Ammu-Nation -- the Marksman Pistol (a single-shot weapon with more stopping power than a pump action shotgun) and the solid gold Knuckle Dusters.
Following the addition of new apparel and jewellery in Part 1, Rockstar has introduced a new iFruit Snap Watch as well as some "classically opulent timepiece" that will be readily available at retailers across Los Santos for men and women.
Avid music lovers can now enjoy a new radio station, The Lab, on all four console versions of GTA 5, as part of the newly released update.
The Lab brings you a handful of fresh, entertaining tracks created by The Alchemist and Oh No, each inspired by the original score for GTA 5. The radio station will be hosted by the popular characters Dr. No and the Chemical Bro.
Rockstar Games is offering a one-time rebate of 25% on purchase of new vehicles from Legendary Motorsport. Gamers would need to fulfil three requirements to be eligible:
The rebate or discounted cash will be reimbursed in your in-game Maze Bank account by Sunday, 19 July. The offer is valid from 8 July to 15 July.
In addition, the new title update 1.28, which comes as part of this DLC update, includes a number of new enhancements, improvements and fixes for all known issues in the game.
One of the most noteworthy enhancements is the ability for creators to make custom jobs with locations based on Los Santos International Airport and the Fort Zancudo Military Base.
[Source: Rockstar Newswire]
© Copyright IBTimes 2023. All rights reserved.