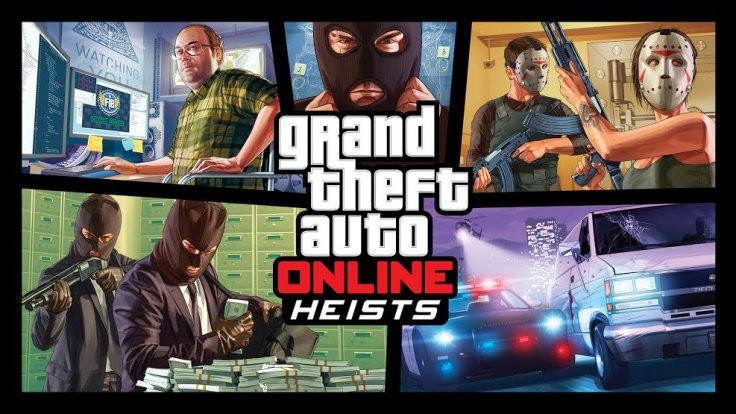 The internet is abuzz with news of two upcoming Heist missions for GTA Online as a couple of audio clips pertaining to these Heists have been discovered by a YouTuber named TurtleeyTY, who has discussed in detail about the same on a GTA forums thread.
Renowned YouTuber MrBossFTW (aka Ross) sheds more light on the leaked Heists audio files in his latest gameplay video that discloses more info about the mission preparation as well as the finale.
As Ross admits, the YouTuber who shared this info on GTA forums has given a detailed description of the two upcoming heists including the gameplay details for each of them, besides sharing the actual audio that is allegedly part of the upcoming Heist missions in GTA Online.
Check out the full audio clip in the video below:
Ross explains that a few Heist missions did not make the cut into the game owing to some unknown technical constraints. However, we cannot rule out the possibility that these Heist missions could make a comeback as part of the future DLCs for GTA Online.
First of the two leaked Heist missions has been touted as the 'Drug Flip', wherein a new game character is allegedly the main protagonist for the mission who also gets a new voice makeover that resembles one of Ron or Lester.
However, it is ascertained that the voice character belongs to neither Ron nor Lester (as these characters own a distinctive voice acting), but someone else with a hybrid voice of these two characters.
Along the lines of the new character, Agent 14, who made the debut with the recent Heist update, there is allegedly another new character in the making for the upcoming Heist missions in GTA Online.
The audio file for the Drug Flip mission indicates that the players are being blackmailed by the new character that they can continue their business only by helping him steal a drug shipment from LS' cartels.
In exchange the players would get hold of the free weapons that can be sold to a foreign dictator for a big payday.
Here is what the tipster TurtleeyTY (aka TurtleeyGTA) suggests in his gameplay analysis for the first Heist mission - Drug Flip, based on the leaked audio file:
Moving on to the second Heist mission, Money-Back Guarantee, the tipster suggests that this heist mission unlocks all of the random FLEECA banks around the map for a fast-paced race against time.
In the second mission, you are required to create a citywide blackout and loot as many banks as possible before the 10-minute timer runs out and the power is rerouted.
Here is the complete gameplay description as narrated by the tipster on GTA forums: