Avid GTA 5 gamers are in for some exciting news, as renowned YouTuber DomisLive (aka Dom) reveals some interesting details via leaked screenshots pertaining to the Apartment creator tool and Bahamas Mamas DLC for GTA Online.
Pointing to the description for the leaked game code (see below) pertaining to Apartment creator or management tool, Dom reiterates the fact that the Apartment content management tool will indeed be coming very soon as it has already made its way into the Tunables update for GTA Online.

The leaked game code clearly suggests that the user can toggle the Apartment content management tool ON/OFF during gameplay in GTA Online.
Next up in the leak is a bunch of screenshots (courtesy: prolific GTA 5 tipster, NillxModz) pertaining to the various gameplay elements for the Apartment DLC including the content management menu with link to sharing your designs and Apartment layout plans via Rockstar Social Club while playing in GTA Online.

The first screenshot (see above) indicates that you can personalise your Apartment with furniture and accessories.
In the second screenshot (below), you can see the various options that can be customised under the Furniture section within the Apartment Creator tool.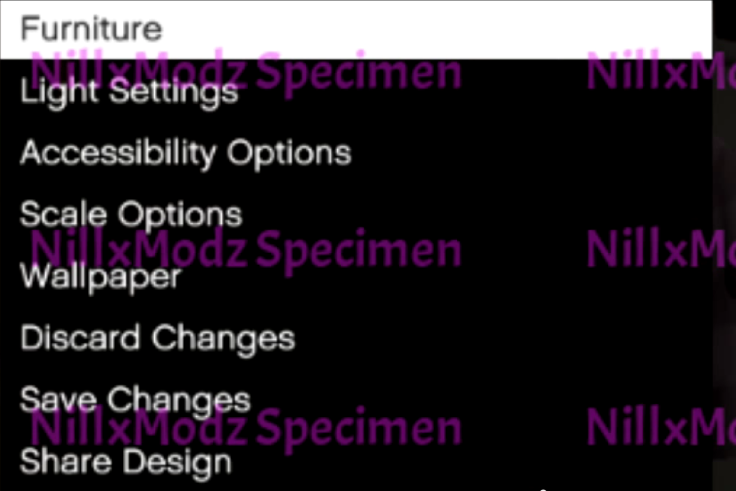 Some of those customisable options will include Light Settings, Accessibility Options, Scale Options, Wallpaper, Discard Changes, Save Changes and Share Design.
For instance, the Light Settings option will allow users to lighten or Dim the lights inside the garages as well as the house.
In addition, GTA Online gamers will be able to revert the changes or save changes, before deciding on whether to share their favourite Apartment designs or blue-prints with their friends online via Rockstar Social Club.

Dom also talks about another piece of game code (see above) that hints at a toggle switch to enable the Bahama event or unlock the Bahama Mamas DLC within the game in GTA Online.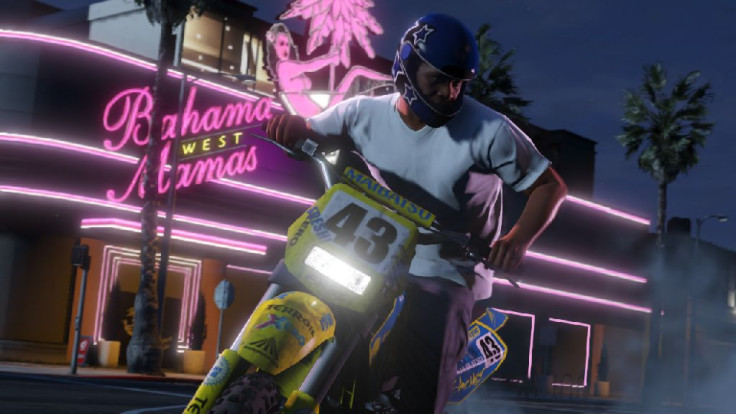 The Bahama Mamas nightclub DLC is expected to be an event sequel in GTA Online and could be released as part of the forthcoming title updates for GTA 5.
Though there is no exact release date available for the Bahamas Mamas DLC at the moment, it is up to Rockstar to take the call as the game code linking to the DLC already exists in leaked game files for GTA Online.