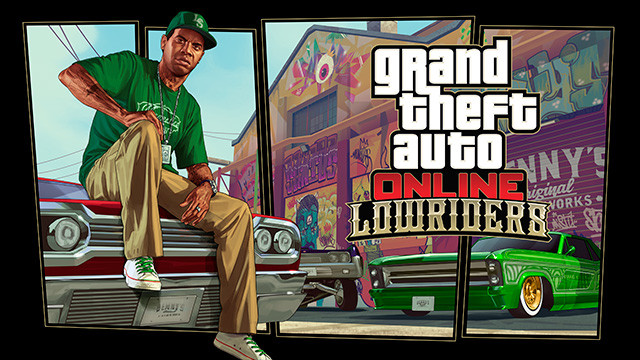 Veteran YouTuber MrBossFTW aka Ross has shed some light on the possibility of Lowriders DLC part 2 coming along with the Valentine's Day update in GTA Online. The latest leak comes from the prolific GTA tipster Funmw2 via GTA forums, who had earlier confirmed the release of holiday- themed DLCs like Lowriders Part 1, Festive Surprise 3.0 and Executives and Other Criminals DLC for GTA 5.
According to Funmw2, the next iteration of Lowriders update is likely to release along with the highly-anticipated Valentine's Day DLC on 14 February. The tipster adds that Rockstar is likely to post an Asked & Answered article on its Newswire to clarify about future DLC content, ahead of the forthcoming title updates.
Rockstar had done something similar before rolling out the Ill-Gotten Gains DLC last summer, wherein they teased a luxury car and a pistol with some classic engraving on it. With the Valentine's Day DLC release set for 14 February, Rockstar is likely to roll out the second iteration for Lowriders update sometime in the first week of February or in the timeline between 7-11 of the month or just a couple of days ahead of the Valentine's Day DLC release.
To be precise, we could expect the Lowriders part 2 to release on a Tuesday that falls just before 14 February when the Valentine's update is expected to come out. In other words, the Lowriders 2.0 update is likely to hit GTA Online on 9 February, which falls on a Tuesday just before Valentine's Day.
We might expect some new masks, clothing and some fun-filled holiday content. Moving on to the two new highly-rumoured weapons for Lowriders part 2, Ross points out that the Double Barrel Shotgun and a Compact Rifle have been confirmed to hit the DLC, according to a recent tweet by Funmw2. The credit for posting this leak goes to a GTA Forums member, saikolemon and the leak itself is attributed to veteran GTA tipster, @TheDragoon1010.
The images for this leak had earlier surfaced online and now we are getting more confirmed details about its likely release window. Furthermore, it is ascertained that the Compact Rifle would be a AK-47-style assault rifle as depicted in the recently leaked images.