Fresh details about the alleged multi-item limited edition pack DLC has been recently making rounds on YouTube, as renowned YouTuber DomisLive (aka Dom) throws more light on a probable DLC release based on in-game characters for Niko Bellic and John Marston in GTA 5.
Dom clarifies that the multi-item limited edition pack DLC is nothing but the Collector's Edition DLC for GTA Online, which is available for purchase at $150 and gives you access to special items such as Collectible Steelbook with Exclusive Artwork, GTA 5 New Era 9Fifty Snapback Cap, Blueprint Map and the GTA 5 Security Deposit Bag with Logo Key.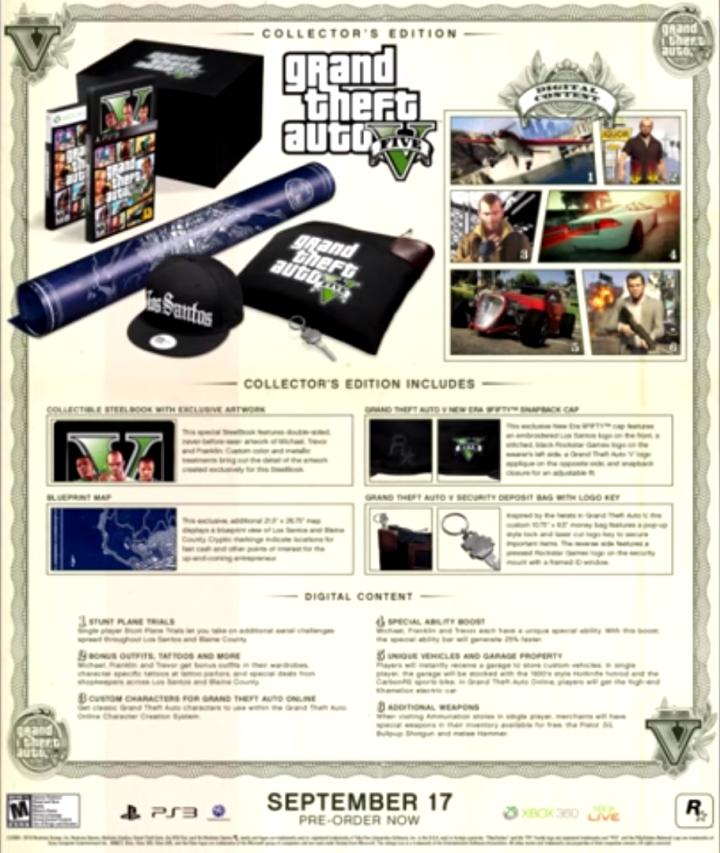 In addition, owners of Collector's Edition pack will gain exclusive access to a bunch of perks with GTA 5 digital content including stunt plane trials, bonus outfits and tattoos, custom characters for GTA Online, special ability boost, unique vehicles and garage property, and additional weapons.
Other key items that will be part of the Collector's Edition DLC include the atomic blimp and classic character skins, wherein the former will be accessible in single-player mode via some console code and the latter can be activated in the game by installing the Collector's Edition pack.
Once you have installed the DLC, you can have Niko Bellic or John Marston as you father in GTA Online, which gives your playable character a little bit of their facial features.
Dom concludes that the limited edition pack is already available in GTA Online for purchase and there is no way that Rockstar would release it in the form of a free DLC.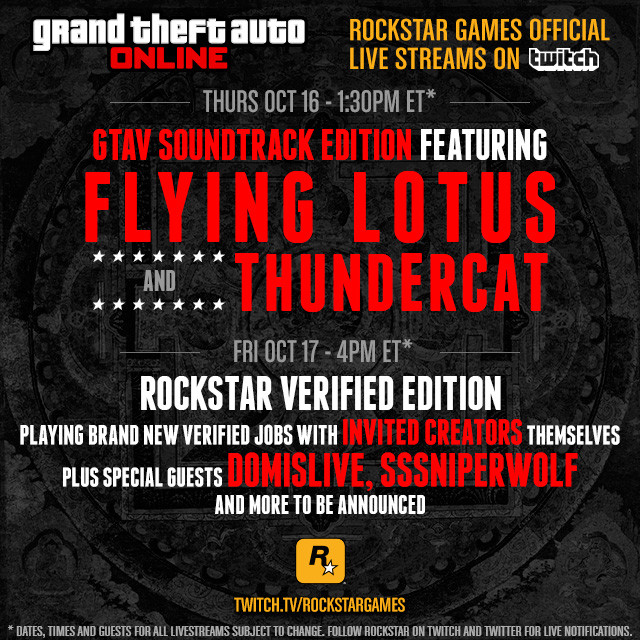 In related news, Dom has revealed that he will be officially live streaming on twitch with Rockstar, during the weekend event starting 17 October (Friday) at 4pm ET.
SSSniperWolf will also be part of the live stream event along with DomisLive as Rockstar's special guests, wherein gamers are invited to participate in the competition involving brand new Rockstar verified jobs against its creators.
Check out the complete details of the event on Rockstar Newswire.