Rockstar has recently announced fresh DLC content for GTA 5 returning players from current-gen to next-gen including PC, while some discerning gamers and YouTubers have been busy unearthing fresh content details about upcoming Heist DLC and PS4 next-gen gameplay features for GTA Online.
In his latest video, renowned YouTuber DomisLive (aka Dom) has revealed fresh gameplay content details about PS4 next-gen apartment features via leaked game files in GTA Online.
With due credit to se7ensins.com, the GTA community can now enjoy the first glimpse of upcoming Heist DLC gameplay features through a bunch of leaked screenshots for GTA Online.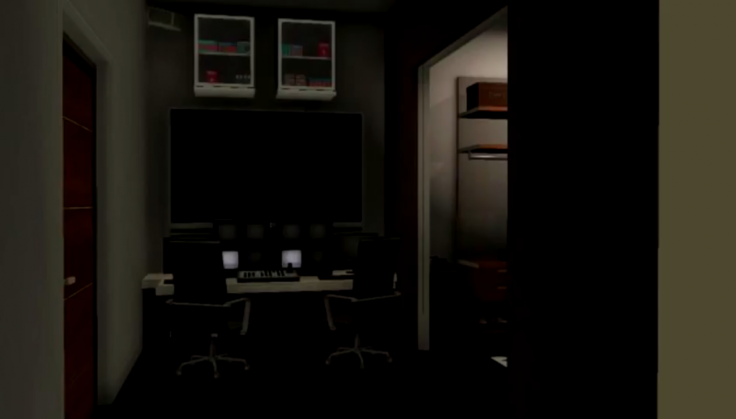 First of the lot is a screenshot depicting some sort of a surveillance equipment inside an apartment building with a rest room on its right and a closet on its left hand side.
It is not yet clear if this surveillance equipment is meant for some household security or in-game surveillance system for Heist missions.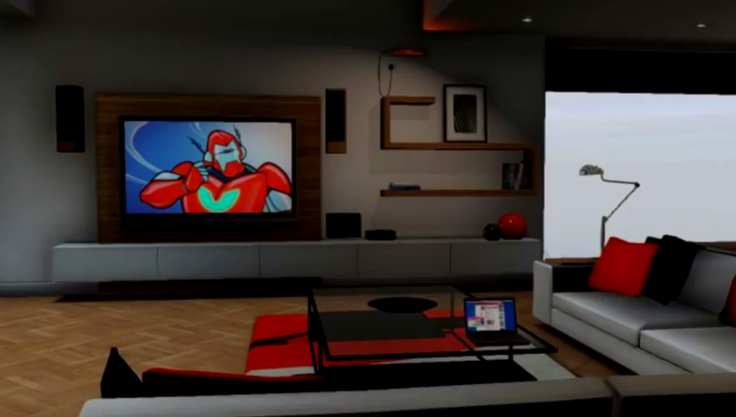 In the next screenshot (above) for GTA 5 next-gen, we get a glimpse of the living room interiors, wherein you can spot a laptop sitting on the coffee table.
There is also a gigantic white-board screen on one-side and a large LCD/LED TV mounted on the wall with two wall-mounted speakers on its sides.
In other words, it means you can surf the web on the laptop while enjoying your favourite programmes on the TV.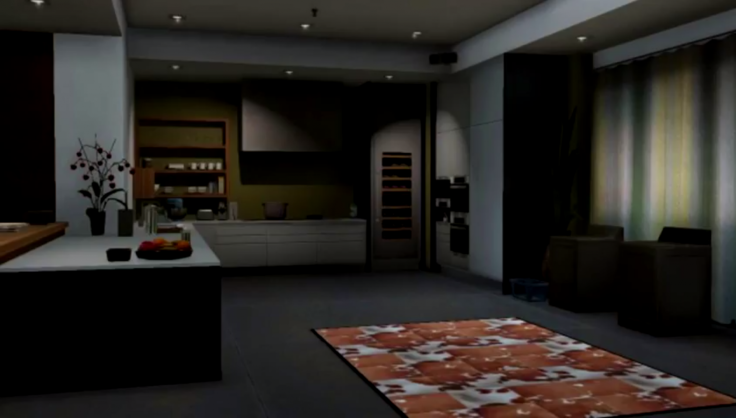 In the final screenshot (above), you will see a washer and drier to one corner of the modular kitchen with fully furnished wardrobe including wooden shelves, storage cupboards and authentic window screens.
Some of the key notable features supported by the modular kitchen include refilling your health bar, washing off blood stains from clothes after getting shot or killing someone with some melee weapon.
On a closer look, you will also observe a toaster and a pot cooker sitting on the platform in the kitchen, which could come in handy for making bread toast or some delicious and spicy dishes of your liking.
Do you think the leaked screenshots are too good to be true? Please leave your thoughts in the comments section below.