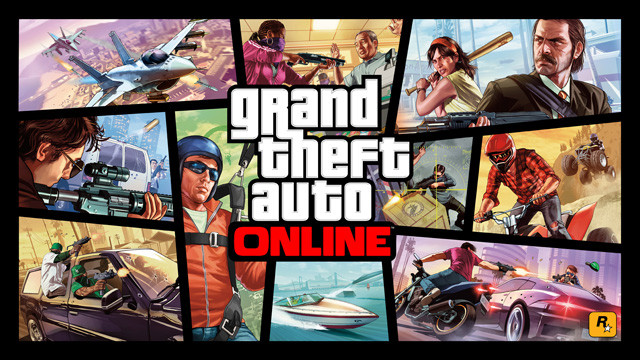 Avid GTA 5 gamers are eagerly awaiting the release of 1.16 update along with a potential DLC pack for GTA Online, as discerning YouTube tipster, DomisLive (aka Dom), shares some interesting titbits about the upcoming 1.16 update.
Hinting at the possibility of Rockstar releasing the most-awaited 1.16 update, Dom talks about the recent tweet from the game developer in response to a fan query on Twitter.
Here is what Rockstar replied in response to the fan query via Twitter (see screenshot):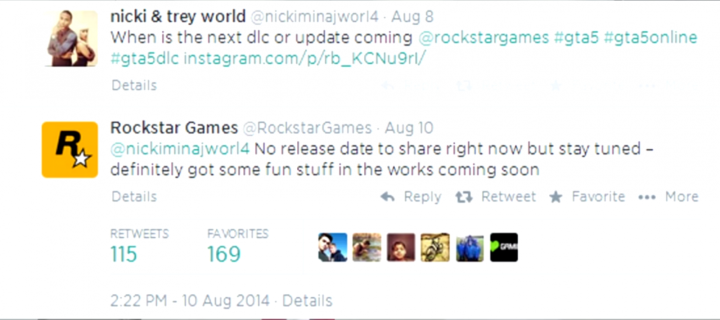 Rockstar's tweet clearly suggests that the next DLC wasn't coming to GTA 5 anytime soon, but rather a bit late. This could actually suggest that we could see the 1.16 update releasing next Tuesday or 19 August.
Another avid fan of GTA 5 recently tweeted to Rockstar Games:
"@RockstarGames when will the 1.16 update come out?"
And the game developer further clarifies any doubts about an immediate DLC release for GTA Online.
Here is what Rockstar Games had to say in response to another fan query via Twitter:
"@vixsopro No date to announce yet but we're working to get the next update out asap, stay tuned for more info soon."
The second tweet about 1.16 update from Rockstar in less than a week clearly hints at an impending release date for 1.16 update, which is further strengthened by the fact that a bunch of new mods and glitches have been wreaking havoc on user gameplay experience in GTA Online and these game-breaking issues need to be fixed as soon as possible.
As the tipster notes, if the past is any indication then every title update in GTA 5 has been accompanied by a DLC release, which is likely to be the trend for the 1.16 update.
Hence we might get the Heist DLC or Flight School DLC or Casino DLC on 19 August as Rockstar largely favours its DLC releases on Tuesdays.
Besides, numerous leaks and rumours in the past have often turned out true, as was the case with highly-rumoured Independence Day DLC and I'm Not a Hipster update.
Do you think the 1.16 update or next DLC is coming out on Tuesday, 19 August? Please leave your comments below.