GTA 5 1.16 Update Delay: Modded Money Lobby Ban Wave and Suspended Accounts on XBL and PSN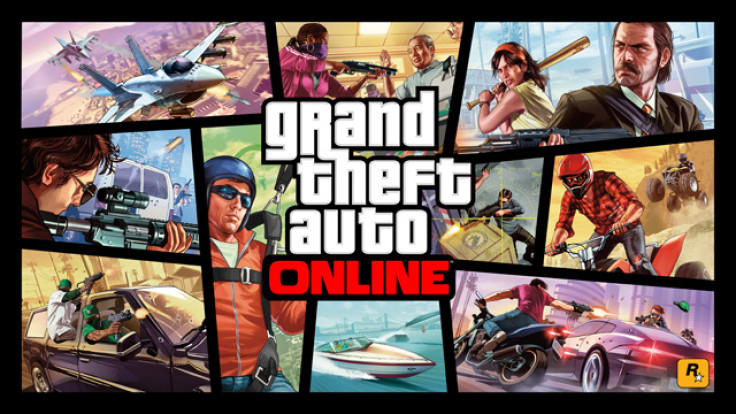 News of Modded Money Lobby ban wave and suspended accounts on Xbox Live (XBL) and PlayStation Network (PSN) is making waves on the internet, as Rockstar is reportedly penalising the defaulters with temporary account suspensions and permanent bans in GTA Online.
Renowned YouTube tipster, DomisLive (aka Dom), had reportedly tweeted his followers and avid fans of GTA community asking them to send him images of suspended accounts and ban messages via XBL and PSN networks if they were ever penalised by Rockstar during the massive cleanup drive.
Several gamers have reportedly tweeted back to Dom regarding their recent bans and account suspensions with the help of attached screenshots depicting the ban or suspension message from Rockstar.
The typical ban or account suspension message from Rockstar reads as follows:
"You've been suspended from Xbox Live. You won't be able to sign in to Xbox Live until 8/26/2014.
"More information has been sent to the email address for this Microsft account."
Check out a couple of those screenshots obtained via Twitter (below):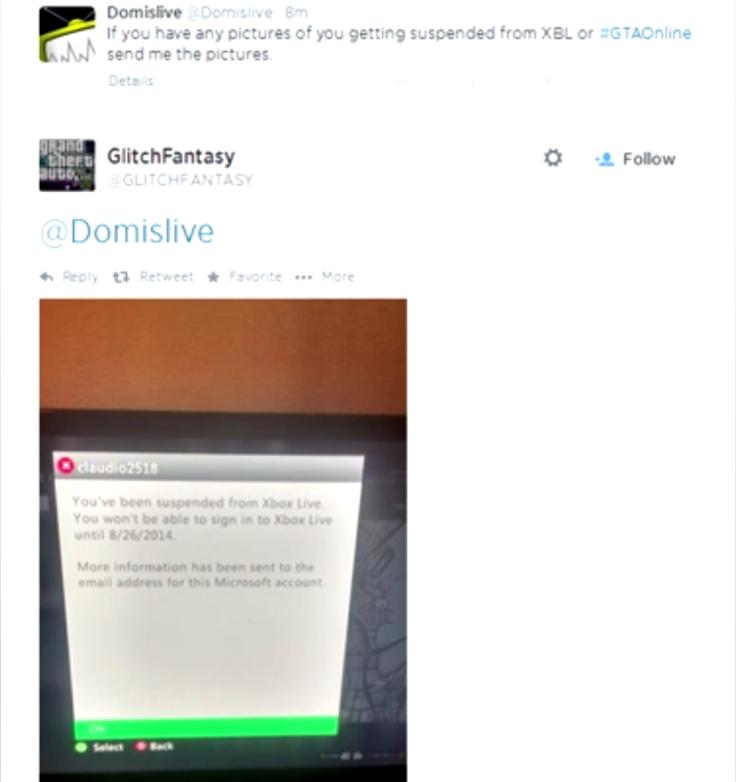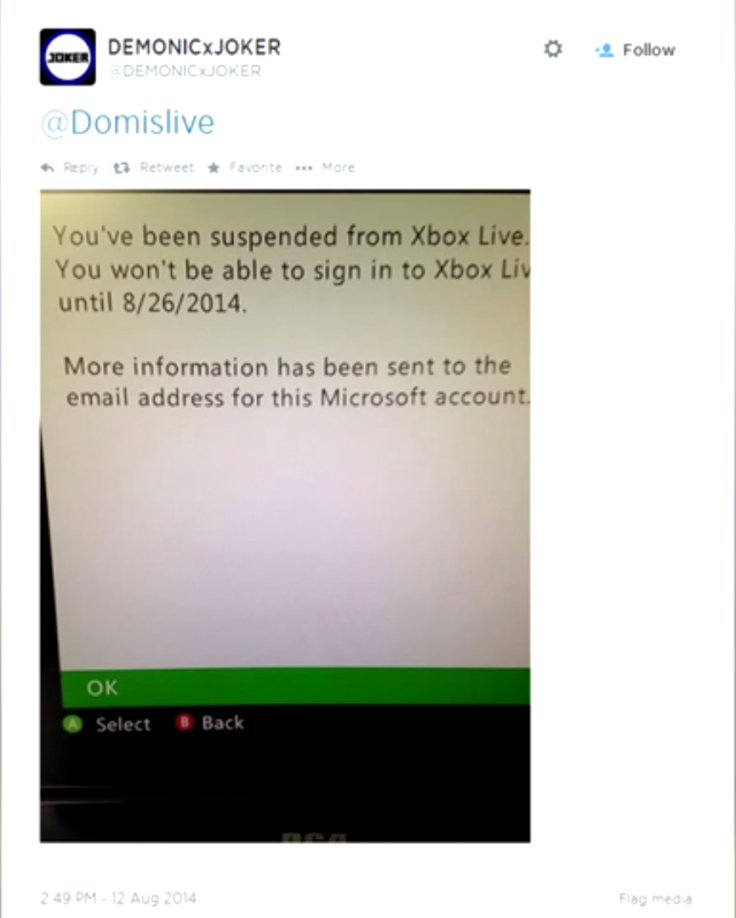 It has been ascertained that the upcoming 1.16 update for GTA Online has been indefinitely delayed due to the ensuing ban wave and mass money lobby cleanup drive from Rockstar.
However, Dom hints that there is still some hope that the next GTA 5 DLC would come out by next Tuesday or 19 August given the recent flurry of leaks about a handful of potential DLC propositions including Flight School DLC, Zombie DLC, Casino DLC, Strip Club DLC and the long-awaited Heist DLC for GTA Online.
Prospective GTA 5 gamers are advised to avoid playing online with modded money lobbies and log-out of the game immediately if they ever spot any modders giving away illegitimate money to unsuspecting players in GTA Online.
The tipster concludes that Rockstar is currently enforcing three types of bans or account suspensions on repeat defaulters in GTA Online.
A marginal first offense could cost you an XBL or PSN account suspension for the duration of two weeks, while a second or third offense will set you back with an extended account suspension lasting for a month.
Those who have been repeatedly caught using gaming breaking glitches and modded money lobbies could face a permanent ban from Rockstar Games, as one such GTA 5 gamer admits to Dom via Twitter (see video) that his account on XBL is banned for ever.
© Copyright IBTimes 2023. All rights reserved.